Inquest Into Death Of Autistic Totton Man
6 June 2016, 09:06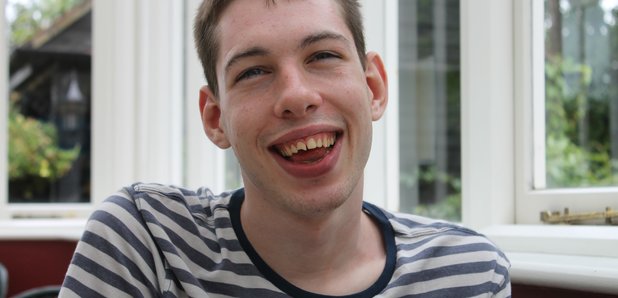 An inquest's due to start later into the death of an autistic man, being cared for in a residential home in Gosport.
22-year-old Michael Bennett from Totton was found collapsed and unresponsive by staff at Autism Hampshire's 102b Brockhurst Road on 29 March 2015. He was given CPR at the scene and taken by ambulance to Queen Alexandra Hospital in Portsmouth, where he was pronounced dead.
Michael required 24-hour care and support and was known to suffer regular severe epileptic seizures.
An inquest into his death will be heard by South-East Hampshire Coroner David Horsley at Portsmouth's Coroner's Court, beginning at 10am on Monday 6 June. The hearing is expected to last for three days.
Michael's parents, Duncan and Tracy Bennett from Totton, will be represented at the inquest by Dr John White of BL Claims Solicitors. Dr White said: "Michael's parents have a number of questions and concerns about their son's care, particularly around how well he was being monitored by staff given his background of suffering from severe epileptic seizures.
"They will be asking the Coroner to investigate in detail the events up to and including March 29, 2015, so that if necessary, lessons can be learned to help prevent other families suffering a similar tragedy.
"Adults with autism are particularly vulnerable and there are many questions around how their needs are assessed and whether there are adequate procedures and checks in place to ensure their safety."
A statement from Autism Hampshire said:
'An inquest into the death of Michael Bennett, who was a resident at one of Autism Hampshire's registered care homes, is being held by the Coroner next week. We have been asked to provide assistance with this process, and are fully cooperating with this request. Given the ongoing legal process we are unable to comment further.
'Autism Hampshire is a specialist charity and not for profit organisation which has been running successfully for nearly 50 years helping hundreds of families and service users to cope with the challenges of living with autism.'
Pauline Quan-Arrow, Chair of Autism Hampshire, said: "We are very saddened by Michael's death."