Water Supply Restored To Households
19 June 2015, 06:51 | Updated: 30 March 2016, 13:50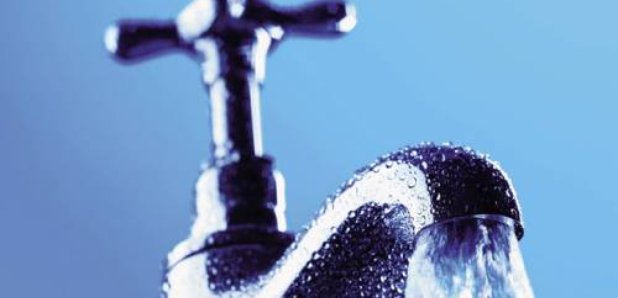 Normal water supplies have been restored to the majority of households who were told not to cook, drink or wash with their tap water following concerns over its taste and smell.
North Lanarkshire Council announced yesterday that nine schools would remain closed as a precaution today while the problem was investigated.

The schools were Taylor High School, St Theresa's Primary, Brannock High School, Keir Hardie Memorial Primary, Our Lady & St Frances Primary, New Stevenston Primary, St Patrick's Primary, Chapelhall Primary and St Aloysius Primary.

Scottish Water has lifted restrictions on the use of the water in most of the areas of North Lanarkshire affected by the incident, but the advice to people not to use the water remains in place in the Carfin area.

The company said the supply had been restored to "its normal high quality'' in Newarthill, New Stevenson, Dalziel Park and Chapelhall.

Customers in around 4,000 homes and businesses in these areas will receive a leaflet through their door to advise that it is now safe to use their water.

But those in a number of streets in the Carfin area should continue to not drink, cook or wash with tap water and the full list of streets still affected is on the company's website.

Peter Farrer, Scottish Water's chief operating officer, said: "Scottish Water has made good progress in tackling this issue and the improving position has meant we have been able to lift the restrictions in most of the affected areas after discussions with the consultant in public health medicine.

"Customers in most of the areas affected can now use their tap water for all normal activities. It is safe to drink.

"In the remaining areas affected, we can assure customers that we are doing everything we can to return supplies to normal as soon as possible.

"If customers do not receive a leaflet through their door, they should only use the water supply to flush toilets. Bottled water will continue to be made available to these customers in the meantime.''

He said staff will continue to work through the night to ensure that alternative supplies are made available.

"I would like to apologise to customers who have been inconvenienced and we thank those customers who are still affected for their continued understanding and patience,'' he added.

Initial investigations suggest an oily substance was in the network and work is continuing to establish the cause.

Initially,around 6,000 customers were advised to use their water only for flushing toilets, with 600 pallets containing a total of 600,000 litres of bottled water distributed.