Son who set fire to mum jailed for life
16 January 2018, 11:03 | Updated: 16 January 2018, 11:05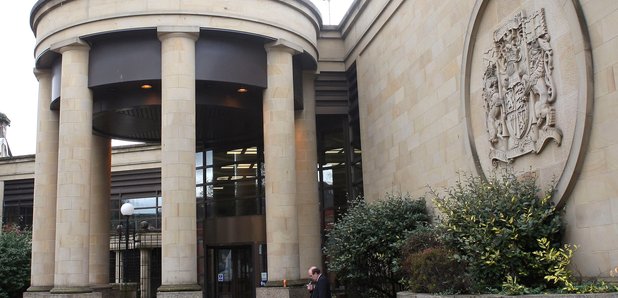 A man who murdered his mother by setting fire to her in a "horrific crime" has been jailed for life.
William Kelly poured petrol over 71-year-old Catherine Kelly, and set her alight after placing her face down on a carpet at a house in Kilmaurs Road, Kilmarnock, East Ayrshire last year.
The 42-year-old attacked his mother after dragging her from a motor vehicle into the house where he repeatedly punched and kicked her on the head and body on February 11, 2017.
Kelly was found guilty of murder following a trial at the High Court in Glasgow last year.
Lady Stacey jailed him for life and ordered him to serve a minimum of 23 years when he returned to the court for sentencing on Tuesday.
She said: "I know that you said a few weeks after your mother's death that you did what you had to do and she deserved what she got.
"The jury found you guilty of murdering your mother, you assaulted her by pushing her and putting her to the floor before you poured petrol on her and set her alight.
"That is a horrific crime. You had showed her malice and ill will before that.
"She was a vulnerable elderly person, her health was poor."
Lady Stacey added: "She had looked after you and brought you up, she was still prepared to cherish you as her son and excuse your behaviour to other people.
"Although she drank to excess and you were concerned, you were not constructive in your help, you did not help her get off the drink.
"You made her frightened and in the end you killed her."
Lady Stacey said his mother was estranged from her daughter who was denied a chance of the reconciliation she was hoping for.
Gordon Jackson QC, defending Kelly, said he could not say anything in mitigation as his client denies the offence.