ScotRail Records Best Monthly Train Performance Since 2015
20 September 2017, 14:18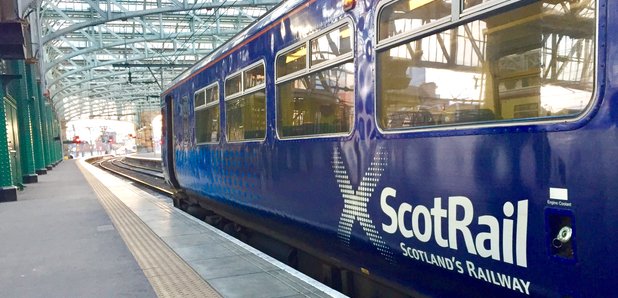 ScotRail says it has achieved its best performance in more than two years in recent weeks.
The percentage of trains running on time and as scheduled in the month to September 16 was 94.1%, the train operator announced.

The figure, more than three percentage points better than the same period last year, has taken it to its best four-week performance since May 2015, bosses said.

ScotRail faced heavy criticism for late and cancelled trains in 2016 and a plan was put in place to improve performance.

The firm's moving average performance over the last 12 months now stands at 91.2%, up 1.6% on last year and meeting the regulatory target.

Operations director Perry Ramsey said: "These figures show that the ScotRail Alliance continues to deliver excellent service for our customers.

"For us to achieve our best performance in more than two years is down to the hard work of our people, who continue to go above and beyond to help customers travel about hassle free.

"But we are far from complacent. We know that customers want us to get even better, and we are delivering the investment to make that happen."

Transport Minister Humza Yousaf said: "These latest figures confirming ScotRail's best performance since May 2015 is very welcome news indeed.

"ScotRail has come a long way since the Performance Improvement Plan (PIP) was implemented a year ago and last month saw them become the best performing large train operator in the UK.

"While they are now above PIP levels, ScotRail is maintaining focus on continued improvement as 'business as usual'.

"The very real efforts to lift performance is a credit to all the staff who have worked hard to deliver this in the face of unrelenting, often unwarranted, criticism. I am not complacent and will continue to monitor performance as ScotRail works hard to build the best railway Scotland has ever had."