Politicians In Final Ballot Box Push
30 April 2016, 08:12 | Updated: 30 April 2016, 08:21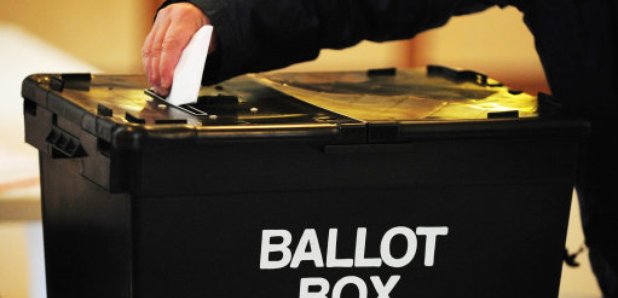 Party leaders will begin the final push for votes as the countdown to the May 5 Scottish Parliament election continues.
With just days left before voters go to the polls, politicians will be making use of the final weekend of campaigning.
SNP leader Nicola Sturgeon will be talking to people outside a Stirling shopping centre, telling them they have to decide who they want to see as First Minister.
Ms Sturgeon will say: "Voters have the opportunity to ensure Scotland keeps moving forward with investment in the transformation of the NHS, a world leading education system and more and better paid jobs.''
Scottish Conservative leader Ruth Davidson, who wants her party to become the official opposition at Holyrood, will be speaking to voters at a street stall in Edinburgh. The party will be holding a total of 130 street stalls across the country.
Ms Davidson said: "This is the biggest campaign day for a Scottish Parliament election we've ever had. From Stranraer to Shetland, local activists and supporters will be out and about talking to people with our key message - that only we can provide a strong opposition to the SNP.
"The scope of our campaigning events today show the level of our ambition at this election. We want to represent all of Scotland and become Scotland's main opposition.''
Her Labour counterpart Kezia Dugdale will also be campaigning in the capital as she unveils a new poster calling for a halt to cuts in public services.
Ms Dugdale said: "With only five days to go until polling day, the choice at this election is absolutely clear. It is between more cuts to vital public services with the SNP and the Tories or increases in spending for our schools and hospitals with Labour.
"This weekend, Labour activists will speak to thousands of people on doorsteps, high streets and over the phone with one simple message. If you want a party in Government that will use the powers of the Scottish Parliament to invest in our future and stop the cuts, then you need to vote Labour.
"Change will only happen if people vote for it and the only party offering real change now is Labour.''
Liberal Democrat leader Willie Rennie is turning his attention to seats where his party has never won before, after a poll suggested a majority of Scots back their plans to put 1p on income tax to raise more cash for education.
Mr Rennie, who will be joined by former UK Lib Dem leader Lord Campbell on a visit to Dundee, said: "Everywhere I go people tell me that they are delighted that Lib Dems are talking about things like education and mental health that have been neglected by the SNP who have focused on the constitution.
"Our positive and uplifting plans are gaining support right across Scotland in places like Dundee that have never had a Liberal Democrat constituency MSP.''
He added: "Voters have less than a week to ensure that the next five years are about schools, health, the environment and civil liberties. You only get that with the Liberal Democrats and that is why we will grow at this election.''