Police Investigating Corrie McKeague Disappearance To Search Landfill Site
6 March 2017, 15:08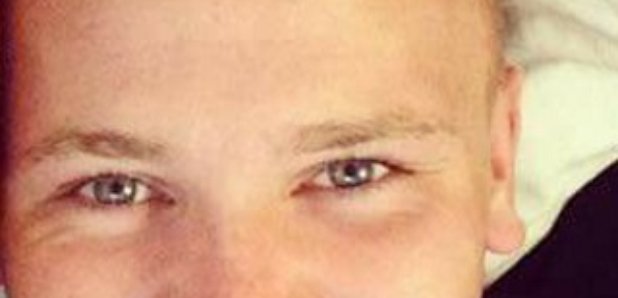 Police investigating the disappearance of RAF gunner Corrie McKeague will begin to search a landfill site in Milton, Cambridgeshire this week.
It follows work to move 8,000 tonnes of bulk material to make the area safe to search.

Mr McKeague, 23, from Fife, vanished on a night out with friends on September 24 in Bury St Edmunds, Suffolk.

CCTV shows a waste lorry made a collection in the area Mr McKeague was last seen shortly after the last confirmed sighting of him and the vehicle's route appeared to coincide with the movements of Mr McKeague's phone, but police said its load weighed less than 33lb (15kg) and forensic examinations found no trace of him in the lorry.

Detective Superintendent Katie Elliott of Suffolk Police said: ''The search is likely to take six to 10 weeks to complete, although this will obviously depend on daily progress on the site.

''We have a large area, around 920 square metres, up to a depth of eight metres, of waste to search through and a plan has been put in place to manage this process to ensure a thorough and comprehensive search is undertaken.

''Teams of specialist search trained police officers from both Suffolk and Norfolk will be carrying out the work to find anything that may be linked to the investigation.

''In planning the search we have taken into account not only the need to find Corrie, but also factors including the noise, odour and disruption implications for local residents and site workers, and the safety and welfare of the officers who will undertake the search.''

She said searching the site had the potential to cause an increase in odour and steps have been taken to reduce this.

''We hope residents will understand that we and the site owners have taken all these things into consideration when making a decision to go ahead with the search,'' she said.

''However we also hope they will also understand why we are doing this as part of our ongoing inquiries to find Corrie.

''We need to find him and discover what happened to him.

''While the search may not provide the answers as to what happened it is something we need to do as our investigation continues.''

Suffolk Police arrested and bailed a man in connection with the disappearance of Mr McKeague last week.

The 26-year-old man was arrested on suspicion of attempting to pervert the course of justice, before being released to answer bail in April.

He is not the driver of a bin lorry which collected refuse from the area where Mr McKeague was last seen and he is not a relative of Mr McKeague, police added.

The last CCTV sighting of Mr McKeague showed him walking from a shop doorway and into a horseshoe-shaped area in Brentgovel Street, with no sign of him emerging.