Man Attacks Girl On A Train
15 May 2017, 12:22 | Updated: 15 May 2017, 12:24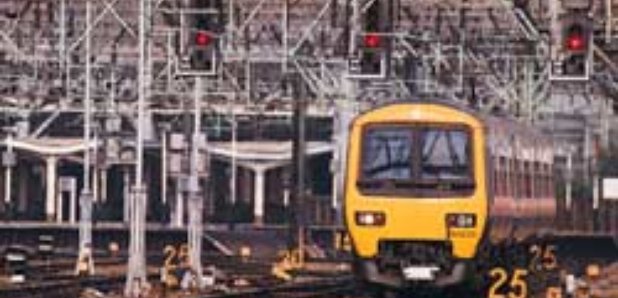 Police are hunting a man who assaulted a teenage girl with her own shoe on a train.
The attack happened on a service between Partick and Glasgow Central on Wednesday April 26 at around 7.20pm.
The girl was among a group of three who are thought to have played a "prank'' on the man by locking him out of one of the train's coaches.
When he got into the carriage, he attacked one of the girls by kicking her before taking off one of her shoes and throwing it at her face, British Transport Police said.
The man is thought to be aged around 50, white, 5ft 10in and was wearing a suit and glasses.
A BTP spokeswoman said: "A group of three teenagers were on the train and are believed to have played a prank on the man by locking him out of the coach.
"When he gained entry, the man kicked one of the teenagers and then grabbed her legs and pulled her off the seat.
"The man then took her shoe off and threw it in her face, before a member of the public stepped in to stop the altercation.''
Police were unable to confirm the exact age of the teenage girl involved.
Anyone with information is asked to call BTP on 0800 40 50 40.