Major pipeline back up and running
27 December 2017, 12:11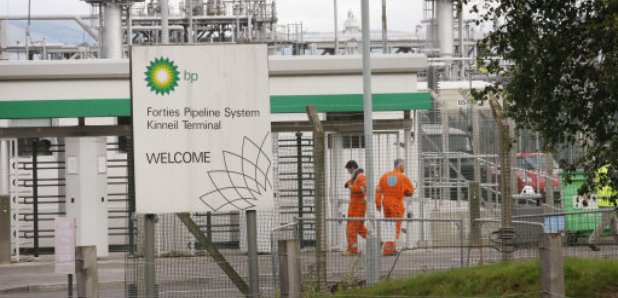 The Forties Pipeline, which carries 40% of North Sea oil and gas, has partially reopened after a crack in the pipe was repaired.
A hairline crack was found during a routine inspection south of Aberdeen in early December, leading to the shutdown and a safety cordon being erected around the area.
Operators Ineos said the repair is complete and some customers are now sending oil and gas through the pipeline at reduced rates while pressure is tested.
It is expected to fully reopen in the new year.
The 235-mile Forties Pipeline System links 85 North Sea oil and gas fields to the UK mainland and the Ineos site in Grangemouth.
In 2016, the pipeline's average daily throughput was 445,000 barrels of oil and some 3,500 tonnes of raw gas a day.
Oil and Gas UK said the loss in production during the closure was worth about £20 million per day to the industry at current oil prices.
An Ineos spokesman said: "The repair of the pipeline at Red Moss is now mechanically complete and pressure testing is well underway.
A small number of customers are now sending oil and gas through the pipeline at reduced rates as part of a coordinated plan that allows Ineos to carefully control the flow and pressure in the system.
"Ineos has partially re-started the Kinneil facility. Flows through the pipeline and Kinneil will be increased gradually as we prove the system.
"There is currently increased flaring at the site as we begin to progressively and safely bring the different streams on-line.
"Ineos will complete this work as quickly as possible but safety is the highest priority.
"Based on current estimates the company expects to bring the pipeline and Kinneil progressively back to normal rates early in the new year.
"We apologise to our customers and the local community for the issues that this creates and we are working hard to minimise the impact of the pipeline closure as far as possible."