LGBTI Training Call To Tackle School Abuse
11 January 2017, 07:33 | Updated: 11 January 2017, 07:36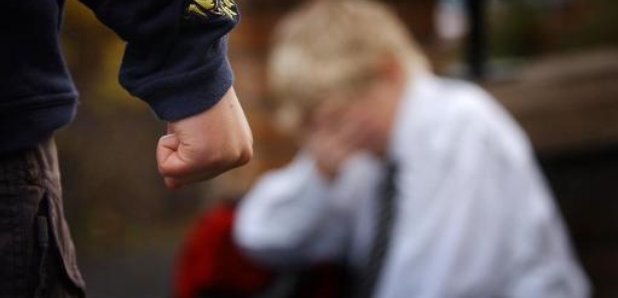 Campaigners are calling on politicians to do more to tackle the "toxic environment of prejudice, physical and verbal abuse'' that LGBTI youngsters face at school.
The Time for Inclusive Education (Tie) group claimed students who are lesbian, gay, bisexual, transgender or intersex (LGBTI) are currently being failed by the system.
While campaigners say they are "encouraged'' by the level of support they have received from MSPs, they claim that despite this "no real action has been taken''.
Tie is now urging MSPs from all parties to sign its five-point pledge, which includes a commitment for teachers to be trained in how to tackle problems such as homophobia and how to raise issues such as same-sex relationships in the classroom.
Nine out of 10 LGBTI students experience homophobia, biphobia and transphobia at school, according to the group, with 27% having attempted suicide as a result of bullying.
A Tie spokesman said: "Many LGBTI youth face a toxic environment of prejudice, physical and verbal abuse in our schools - simply because of who they are - and the majority of teachers have not received any training on how to approach these issues.
"The sobering reality is that, as a nation, we are currently failing LGBTI young people, and so we are now asking for MSPs to work with us in order rectify this.
"While we are encouraged by the level of support that we have attracted, it is important for us to be clear that no real action has been taken to implement any of our proposals thus far - despite various manifesto promises and an explicit commitment from the Scottish Government to work alongside us during the recent election.''
A Scottish Government spokesman said Education Secretary John Swinney had met representatives from Tie in October 2016 "to discuss how LGBTI issues are addressed in school''.
He added: "We continue to engage with all stakeholders, including Stonewall Scotland, LGBT Youth Scotland and the Tie Campaign, to ensure schools address the important issues LGBTI+ young people face.
"Local authorities and schools are best-placed to decide how to deliver the curriculum based on local needs and circumstances.
"In addition, the Scottish Government agreed to a request from Parliament's Equal Opportunities Committee for further engagement on the development of refreshed anti-bullying guidance with a range of stakeholders, which will be clear that all types of bullying, including prejudice-based bullying, is unacceptable and must be addressed whenever it arises.''