Kezia Dugdale Won't Be Suspended Over "I'm A Celebrity"
21 November 2017, 16:21 | Updated: 21 November 2017, 16:25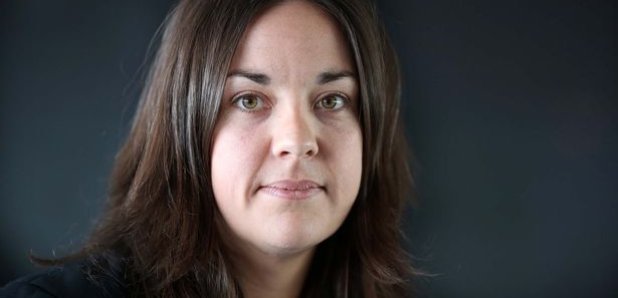 Former Scottish Labour leader Kezia Dugdale will not be suspended by the party over her decision to take "an unauthorised leave of absence" to appear on a reality TV show.
Instead Ms Dugdale will be interviewed by party chiefs once she has returned from her spell on I'm A Celebrity ... Get Me Out Of Here!.
Labour's Holyrood business manager James Kelly said this would give the former leader, whose decision to head for the jungle prompted an angry reaction from some within the party, the chance to give her version of events.
Mr Kelly said: "The Scottish Parliamentary Labour group today discussed the decision of Kezia Dugdale to take an unauthorised leave of absence from her parliamentary duties.
"Today, the group concluded that Kezia Dugdale would not face suspension.
"In accordance with standard procedure, Kezia Dugdale will be interviewed on her return to Parliament and have the opportunity to present her account of events."
UK Labour leader Jeremy Corbyn had already said that Ms Dugdale, who quit as head of Scottish Labour in August, should not be suspended because of her decision to take part in the popular ITV show.
And new Scottish Labour leader Richard Leonard, whose election on Saturday was overshadowed by the news that Ms Dugdale was heading to the Australian jungle, had said this was not his "immediate reaction" to the situation.
Mr Leonard said on Monday that the Lothian MSP had asked party chiefs for permission to go, but was refused.
''My understanding is she sought permission and wasn't given permission," he said.
Fellow Labour MSP Neil Findlay branded Ms Dugdale's decision to head for the jungle - where she will meet up with fellow contestants including boxer Amir Khan, Boris Johnson's father Stanley and The Saturdays' singer Vanessa White as "utterly ludicrous''.
He said: ''We have a situation where we're in the run-up to the budget in Scotland, where local government is on its knees, where the NHS is showing pressures like never before, when people's living standards are falling and they expect their MPs, MSPs, councillors, elected representatives, to be in fighting on their behalf and I don't think people would expect them to jet off around the world and sit around the camp fire eating a kangaroo's appendage.
''I think it demeans politics when people get involved in that.''
Ms Dugdale's partner, SNP MSP Jenny Gilruth, defended the decision as she urged Scots to "get behind #TeamKez".
Writing in the Daily Record newspaper, Ms Gilruth said: "There are things we should be angry about right now. The rape clause. Universal Credit. Brexit. Kez going on a TV show isn't one of them - let's get some perspective."
She made the plea in a column usually written by the former Labour leader, but which her partner is taking over during her absence from Holyrood.
The SNP backbencher joked Ms Dugdale had "jumped on a plane bound for Brisbane, deciding the snakes Down Under were preferable to the Holyrood variety".
But she said news the MSP was taking part in the programme had been "leaked many days before it was supposed to be known", saying this had "upset" Ms Dugdale.
Ms Gilruth added: "I know she was upset by some of the hurtful things written about her - how could she not be?
"The Labour Party certainly have challenges to face politically - it would be refreshing if that 'real change' started with a bit of human decency."