Hundreds Caught Up In Crush At T
12 July 2015, 08:19 | Updated: 30 March 2016, 13:50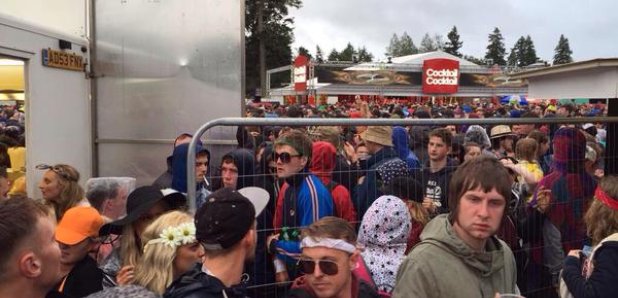 Organisers at T in the Park say safety is their top priority, after several problems at the new site last night.
Thousands of people trying to leave Strathallan Castle were caught up in delays of 4 hours or more, after heavy rain turned the car park into a mudbath.

Many vehicles had to be pulled free by tractors.

Lyndsey from Wishaw told Capital:

"The only reason why I am home after 5 hours is because a group of five or six guys decided to get out their cars and push other cars up the hill.

"I don't think I'd be up for going back to T in the Park. It was very disorganised. The Strathallan site is very small."

There were also massive delays to bus services, for a second night.

Bosses are also now looking at crowd control, after hundreds of fans got caught in a crush near the King Tuts tent.

People we've been speaking to say they feared for their lives.

Organisers sent us this statement after the incident:

"As soon as we became aware of the situation, we sent a response team of security guards and a medical team to manage the area. We apologise for any distress the fans involved may have experienced, however we can confirm that no one was hurt."

"Safety at the event is our highest priority and we have closed down the surrounding food units for a short period of time to create more room while we monitor the area closely."