Flu patients to stay away from hospitals
16 January 2018, 15:12 | Updated: 16 January 2018, 15:14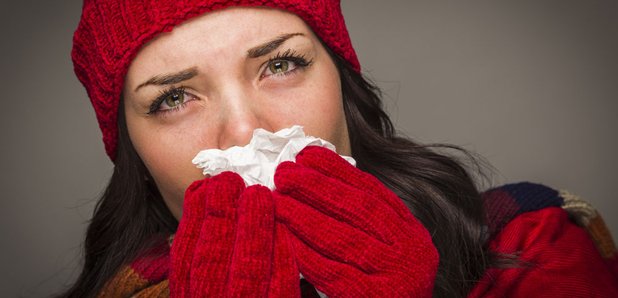 People with cold or flu symptoms are being urged not to visit patients in hospital to prevent the virus spreading as high flu rates continue.
Latest figures showed the flu rate in Scotland for the first week of 2018 was four times higher than the same week last year, increasing pressure in hospitals.
NHS Greater Glasgow and Clyde urged people not to visit patients in hospital if they suspect they may have the illness.
Greater Glasgow and Clyde's Nursing Director Dr Margaret McGuire said: "Since the beginning of the year, flu levels in Scotland and Greater Glasgow and Clyde have quadrupled, to their highest level since 2010.
"With levels still so high, our challenge is to try to prevent its spread to our patients and staff.
"Flu is extremely infectious and can easily spread to other people - that's why it is vital that you protect your loved ones in hospital by staying away until you are better.
"If they are in hospital they are already ill or injured so you don't want to make them worse by bringing in germs.
"We would urge anyone who has experienced any flu symptoms within the last forty-eight hours not to visit hospital as it could be passed on to patients who are already very unwell."
Dr McGuire said someone with the virus is most likely to pass it on in the first five days.
It is spread by germs from coughs and sneezes, which can live on hands and surfaces for 24 hours.
People can reduce the risk of spreading the virus by taking steps such as washing their hands often with warm water and soap, using tissues to trap germs when they cough or sneeze, and binning those tissues as quickly as possible.
NHSGGC said its hospitals are experiencing the usual winter pressures and urged patients to attend the most appropriate service for their healthcare needs.
Dr McGuire also suggested people consider having the flu vaccine which is free for those in higher risk groups and is still available.