First Live Music Census Being Done
9 March 2017, 12:58 | Updated: 9 March 2017, 13:00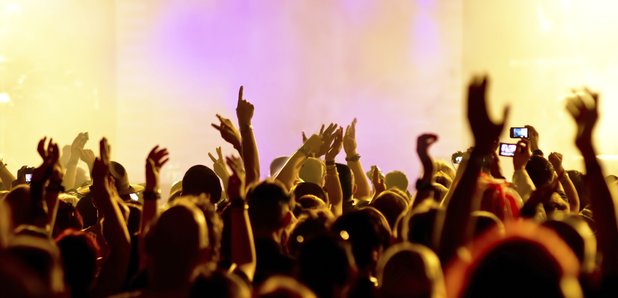 An "army of music lovers'' will take to Britain's streets today to carry out the world's first live music census.
For 24 hours from noon on Thursday, volunteers will track performances in cities across the country from lone buskers to stadium concerts.
The UK Live Music Census, led by the universities of Edinburgh, Newcastle and Glasgow, aims to quantify the nationwide challenges the industry is facing and inform policy to help it flourish.
Organisers say a major overhaul of commercial property rates revealed in Wednesday's Budget could see a huge rise in costs and force many music venues to close.
There will be co-ordinated censuses in Glasgow, Newcastle, Oxford, Leeds, Southampton and Brighton, with volunteers attending live music events including Olly Murs at Leeds Arena and Nicola Benedetti at the Glasgow Royal Concert Hall.
Matt Brennan, of the University of Edinburgh, who is leading the project, said venues operating at grassroots level are particularly vulnerable.
He said: "Venues around the country have been telling us that they already operate on thin margins, so proposed increases in rateable values of up to 55% in some cases will have a significant impact.
"The UK Live Music Census will be very important in identifying challenges that the industry faces, such as rising rates and other issues.
"It will give us a detailed picture of what exactly it means to be a venue owner, a musician and a live music lover in 2017.''
The census also aims to capture other issues including the diversity of musical genres, audience demographics, ticket prices, live music's economic and cultural value and attitudes towards the reselling of tickets.
The project funded by the Arts and Humanities Research Council comes two years after the project team ran a pilot live music census in Edinburgh to inform the city council's decision to change its policies about noise levels to the benefit of performers.
Jo Dipple, chief executive of UK Music, one of the partners of the census, said: "The findings for each of the six cities will inform academics, entrepreneurs and music fans alike.
"It will help organisations like UK Music to understand better the pressures on music businesses and venues so we can lobby for the most effective policies in each area.''
An online survey for musicians, venues, promoters and audiences is now open until May 8 at www.uklivemusiccensus.org.