Edinburgh Councillors Approve Trams Extension Business Case
21 September 2017, 16:24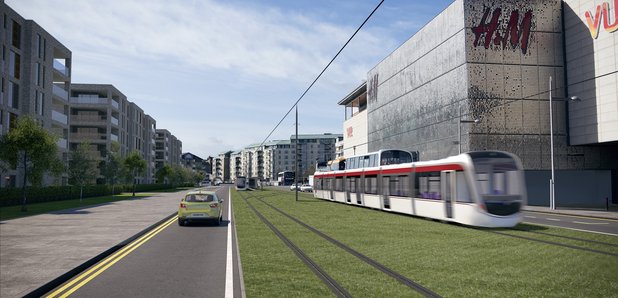 The business case for extending Edinburgh's tram network has been approved.
Councillors scrutinised the proposal over recent weeks before giving it their backing on Thursday.

A tendering process will now get under way to secure a potential contractor partner for the project, which would see the line taken to Newhaven.

No final decision on the plans will be made until autumn 2018.

Council leader Adam McVey said: "Given the rate of growth forecast for Edinburgh over the coming years, we simply cannot stand still.

"And yet we can't proceed with work to take trams down to Newhaven unless we're 100% certain we've rigorously scrutinised the business case and taken on board crucial lessons from the first phase."

He added the local authority will consider lessons learned from Lord Hardie's ongoing tram inquiry.

National Records of Scotland projections published in 2016 suggest the city should be planning for an additional 47,000 people by 2024 and an extra 102,000 by 2039.

If given the go ahead, capital costs for the project are estimated to be £165.2 million, including risk and inflation.

But analysts expect that for every £1 spent, the economic return to the city would be £1.64.

The construction period is outlined to be three years, including 18 months on Leith Walk, followed by approximately four months of testing and commissioning on the new line.

Transport convener Councillor Lesley Macinnes said: "For the people of Leith, having a direct tram link to the city centre and other key employment and travel hubs would be hugely beneficial.

"That said, we are acutely aware of how challenging the construction period would be, which is why we're developing a compensation scheme to help those who would be most affected."