Disruptive Plane Passenger Returned To UK
11 September 2016, 07:07 | Updated: 11 September 2016, 07:09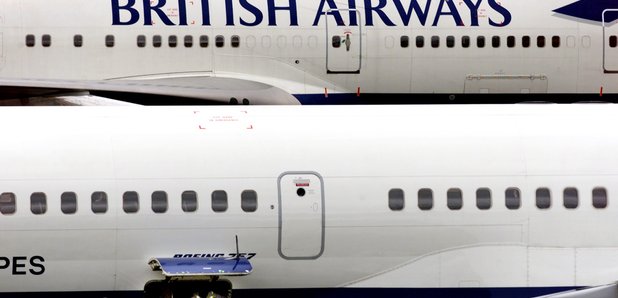 A passenger who was detained in Boston after his flight from London to Florida was diverted due to an onboard disturbance is expected to fly back to the UK on Sunday.
The 24-year-old man from Glasgow is "tentatively booked'' on a British Airways flight to London, according to US Customs and Border Protection (CBP).
Massachusetts State Police have issued a summons requiring the man to return at a later date for a court appearance.
He was removed from the flight from Gatwick to Orlando at 4.45pm local time (9.45pm BST) on Thursday, half an hour after it made the unscheduled landing at Logan International Airport in Boston.
A statement from CBP said he remains in custody.
"He is tentatively booked on a Sunday British Airways flight departure to London,'' it said.
"Privacy laws prohibit CBP from revealing the subject's identity or details of his admissibility review.
"The Massachusetts State Police (MSP) has issued a summons to the subject for interfering with a flight crew.
"The summons requires him to return to Massachusetts for a court appearance.''