Council Criticised Over Handling Of Combustible Cladding Find At Glasgow Flats
21 September 2017, 17:12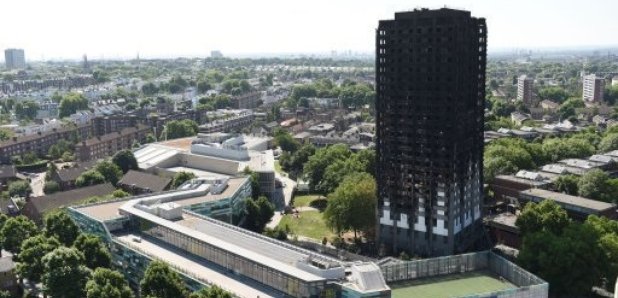 Glasgow City Council's failure to provide detailed information on 57 high-rise blocks where Grenfell-style cladding was used has been branded a "monumental" error.
Questions were asked in Holyrood following confirmation from the council that combustible cladding had been used in dozens of private high-rise blocks - but that residents and owners of the properties had not been informed.

Labour housing spokeswoman and Glasgow MSP Pauline McNeill said the authority's handling of the situation had been a "monumental error and illustrates an unacceptable level of complacency".

Communities Secretary Angela Constance also hit out at the local authority - which has been run by the SNP since May - saying the information that had been given "left more questions than answers".

She said the council had twice refused help from the Scottish Government to help it provide the necessary information, with this only happening after the intervention of council leader Susan Aitken.

Glasgow City Council aims to have more details on the situation by the end of next week.

Tory MSP Graham Simpson said it was "frankly unacceptable" the council had twice refused offers of help from the Government.

Raymond Barlow, assistant head of planning and building standards at Glasgow City Council, confirmed to a Holyrood committee on Thursday that combustible cladding had been found on some private properties over 18 metres in height, but added: ''It's just not public information yet.''

The council had informed a ministerial working group on building and fire safety set up in the wake of the Grenfell Tower blaze about the discovery of the cladding, but not owners or the fire service.

Ms Constance said: "The ministerial working group was certainly left with more questions than answers, in a similar fashion to what the Local Government Committee experienced yesterday.

"While there are aspects of this experience that are less than desirable, this Government recognised the onerous task we were placing on local government following the very tragic events at Grenfell.

"We were rightly asking for assurances and detailed information and were proactively offering help, and it took the third offer before the city council accepted that help."

Gaps in the information available mean it is not possible to present either owners or those living in the affected properties with a "complete picture", Ms Constance said.

That includes whether the cladding was aluminium composite material (ACM) or not, and how extensively it had been used.

She said this was "especially important as dependent on the type of ACM cladding, the extent of its use and how it has been installed as part of a cladding system, there may be no cause for concern".

The Communities Secretary said: "Until those gaps in information are filled we will not have the best information to rightly inform those residents."

She added: "All of this information is important to be able to reassure the public and I am clear that as a Government we have responsibilities but Glasgow City Council have responsibilities too and in terms of building standards they have lead responsibility."

In a letter to MSPs Ms Aitken said it had become "clear that the information presented is not yet a complete picture" and it was "for this reason, the information was not made public".

The council leader said: "I have instructed officers in the Council to take the Scottish Government's offer of assistance to expedite this investigation, given that we now have additional clarity about what is required and I believe that the additional information the Scottish Government seeks, and which Glasgow City Council holds, can be provided by the end of next week."

She added: "Glasgow City Council will inform residents in affected properties, by letter, when the additional information has been gathered."