Corrie McKeague: Police Aim To Identify Witnesses
13 January 2017, 17:51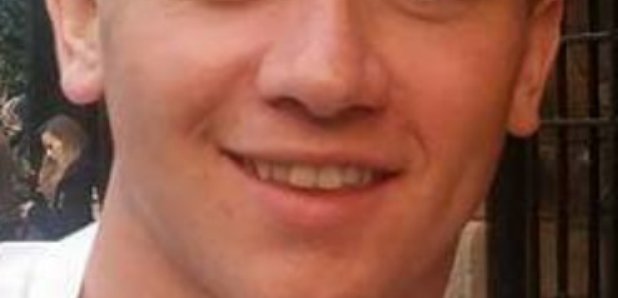 A small number of people seen on CCTV on the morning of an RAF gunner's disappearance have still not been identified.
Corrie McKeague, 23, from Fife, vanished while on a night out with friends on September 24 in Bury St Edmunds in Suffolk.
Officers combing through CCTV have located images of individuals, who are believed to potentially be the same people shown in the grainy images previously released, who are still to be identified, Suffolk Police said.
The images show individuals in Bury St Edmunds town centre between 3.15am and 5.20am, close to the time of the last confirmed sighting of Mr McKeague at 3.25am.
Police said the vast majority of those in the area sought from CCTV have been identified, traced and spoken to.
Detective Superintendent Katie Elliott said: ''Our extensive enquiries are ongoing with continuing CCTV analysis, searches and background work looking into all aspects of Corrie's life.
''As part of our ongoing work to find him, the police team have trawled through over 1,000 hours of CCTV footage to search for any images of Corrie but also to identify all of those who were in the vicinity around the time of the last confirmed sighting to see if there's anything they may be able to tell us that may help.
''It remains important that we identify everyone who was in the area of the 'horseshoe' in the early hours of Saturday 24 September, as someone could, unknowingly, hold a clue that can help us find Corrie.
''It should be stressed that these are just potential witnesses and it's possible they may not be aware that they may be able to assist.
''We need to identify all those on the released images as we are trying to rule out all possibilities and therefore we do need to speak to you.''
On Monday, it was revealed that April Oliver, 21, the girlfriend of Mr McKeague, was expecting a child.
Miss Oliver said she discovered she was pregnant in October - just weeks after Mr McKeague's disappearance.
She said: ''I've had to make a massive decision by myself. I was hoping and praying that he'd come back so we could make the decision together.''
The baby is due in late spring/early summer and she told the programme that Mr McKeague did not know about the pregnancy.
The pair had been together for about five months after meeting on a dating site.
Mr McKeague, a gunner and team medic, based at RAF Honington, was separated from friends while leaving the Flex nightclub on St Andrews Street South.
He was last seen in Bury St Edmunds town centre on CCTV at 3.25am wearing a light pink Ralph Lauren shirt, white jeans and brown suede Timberland boots with light soles.
The last sighting shows him walking from a shop doorway and into a horseshoe-shaped area in Brentgovel Street, with no sign of him emerging.