Corrie McKeague Investigation: Police Hunt Landfill Site
8 March 2017, 16:10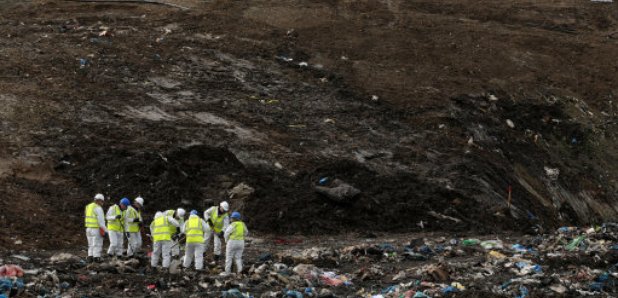 A search team investigating the disappearance of RAF gunner Corrie McKeague has trawled through 60 tonnes of waste at a landfill site.
It could take the team of eight trained search officers up to 10 weeks to sift through rubbish up to eight metres deep, covering around 920 square metres of the dump in Milton, near Cambridge.
A bin lorry linked to the disappearance of Mr McKeague was initially thought to have collected an 11kg (1st 10lb) load, but police said it was later found to be more than 100kg (15st 10lb).
Nicola Urquhart, the mother of Mr McKeague, has said this could ``only mean one thing''.
The 23-year-old, from Fife, vanished on a night out with friends in Bury St Edmunds, Suffolk, on September 24.
A bin lorry was seen on CCTV near Brentgovel Street in the town around the time Mr McKeague was last seen, and it took a route which appeared to coincide with the movements of his phone.
The area of the landfill site where the load was deposited is now being searched, with a digger mechanically excavating mounds of waste and officers in white protective suits raking through it on the ground.
A 26-year-old man had been arrested on suspicion of perverting the course of justice over the discrepancy in the lorry's load weight.
The man, who is not the bin lorry driver, faces no further action.
Detective Superintendent Katie Elliott said she does not believe there was a ``deliberate attempt to mislead'' the investigation, and that the focus had to be on finding Mr McKeague.
The six-month investigation has cost more than £300,000 to date and the search of the landfill site could cost more than #500,000 if it runs to 10 weeks.
Ms Elliott said it was a ``dreadful'' time for the family of Mr McKeague and her thoughts are with them.