Clutha helicopter crash FAI to begin in April
10 August 2018, 14:06 | Updated: 10 August 2018, 14:11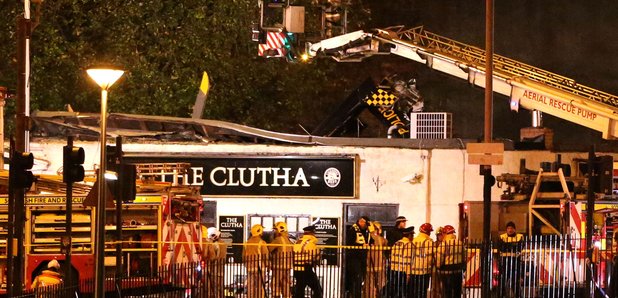 A fatal accident inquiry (FAI) into the Clutha helicopter tragedy will begin in April next year, the Crown Office has announced.
Ten people died when a police helicopter crashed onto the roof of the Clutha pub in Glasgow in November 2013.
Among them were pilot David Traill and crew Pc Tony Collins and Pc Kirsty Nelis.
The planned inquiry into the circumstances of the disaster will take place at Hampden Park in the city, with a preliminary hearing scheduled for October 3.
Those affected by the tragedy have been informed of the development, the Crown Office and Procurator Fiscal Service (COPFS) said.
It was announced in November last year that an FAI would be held, with some victims' families critical of the time taken for a decision to be made.
More than 100 people were at the Clutha Vaults pub when the helicopter, returning to its base on the banks of the River Clyde, crashed through the roof on November 29 2013.
Seven customers died - John McGarrigle, Mark O'Prey, Gary Arthur, Colin Gibson, Robert Jenkins, Samuel McGhee and Joe Cusker.
An Air Accidents Investigation Branch report published in 2015 found two fuel supply switches were off and the pilot did not follow emergency procedures after a fuel warning in the cockpit.
The Crown Office has previously stated there is insufficient evidence for criminal proceedings.