Bin Lorry Crash Driver Suspended From Work
6 August 2015, 15:37 | Updated: 30 March 2016, 13:50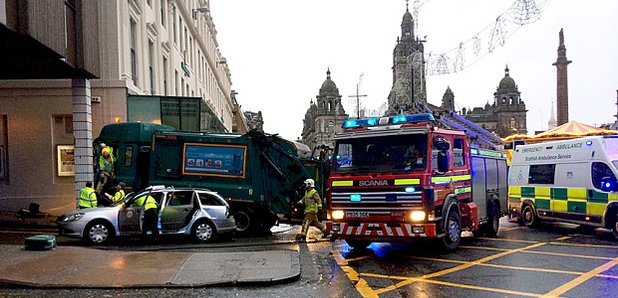 The driver of a bin lorry that crashed killing six people in Glasgow city centre has been suspended from work.
Glasgow City Council said it has suspended Harry Clarke "on a precautionary basis'' ahead of a full investigation.

It comes after a fatal accident inquiry (FAI) that is taking place into the tragedy was told that Mr Clarke did not disclose his medical history when completing a health questionnaire when he applied to work for the council.

A spokeswoman for Glasgow City Council said: "The Council can confirm that it has suspended Mr Harry Clarke on a precautionary basis pending a full disciplinary investigation.

"A number of allegations have been made during the inquiry in regard to Mr Clarke's conduct before and at the point where he commenced employment with the Council. These allegations have yet to be put to Mr Clarke and he has not yet had the opportunity of responding to them. The internal investigation will therefore take place at the conclusion of the FAI.''

The inquiry, which is being held at Glasgow Sheriff Court, has heard that the driver has a history of health issues including fainting, dizziness and stress dating back to the 1970s.