Average Speed Cameras on M8, M73 & M74
17 July 2015, 08:23 | Updated: 30 March 2016, 13:50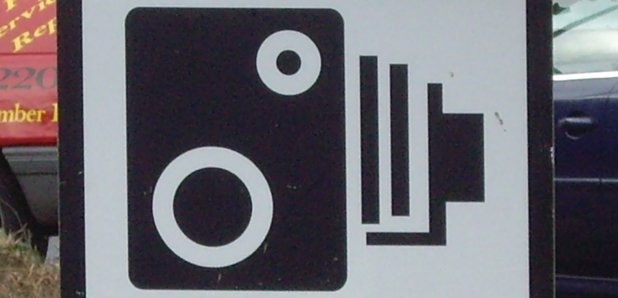 A series of average speed cameras are to be installed on parts of the M8, M73 and M74 motorways during nearly two years of roadworks
From Monday, the cameras will start operating between junction three, Carmyle, and junction six, Hamilton, of the M74 on both sides of the carriageway. The cameras will be rolled out at other locations over the coming months.
The Scottish Roads Partnership (SRP), the consortium responsible for the improvements project, said the camera will keep drivers and road workers safe and are being installed to reflect a significant increase in construction work.
The project is due to be completed by Spring 2017 with signs advising drivers of the speed restrictions.
Other locations where the cameras will be erected are on the M73 between junction one, Maryville, and junction two, Baillieston, on the M8 between junction eight Baillieston and junction ten, Easterhouse and on the A8 from Baillieston to Newhouse.
The £500 million project has been designed to tackle congestion problems at key junctions on the main roads such as the Raith and Shawhead junctions.
Transport Scotland said congestion will be significantly reduced once complete, with "travel time reliability'' between the main route of Glasgow and Edinburgh improved.
Graeme Reid, project sponsor for Transport Scotland, said: "We know from our experience of major road infrastructure projects that safety cameras are a tried and tested approach that improves safety for both road users and the adjacent construction workforce during what will be an extremely busy period in terms of construction.
"Not only do the cameras create a safer environment for all concerned, they can also help improve the flow of traffic through the works.
"With more than 100,000 vehicles using these key routes each day, we are acutely aware of the challenges involved in keeping the traffic moving whilst delivering a project of this scale and complexity. However, we will continue to work closely with Scottish Roads Partnership to ensure disruption is kept to a minimum.
"Once complete, congestion across the central Scotland motorway network will be significantly reduced, with travel time reliability between the main route of Glasgow and Edinburgh improved.''
Chief Inspector Fraser Candlish said: "The reduced speed limit is necessary to ensure that drivers are able to cope safely with the inevitable effects of the roadworks such as narrowed lanes, changing lanes, contra-flow and construction traffic.
"Highly visible average speed cameras are an effective way of encouraging motorists to respect the reduced speed limit.''
WWF Scotland director Lang Banks said: "The Scottish Government should take the opportunity to monitor the results of installing these average speed cameras and then seriously consider making them permanent after the road works are completed.
"We've already seen the very clear safety benefits that average speed cameras have had by helping to enforce speed limits on the A9.
"However, alongside other tools, average speed cameras are also a cost effective way to reduce climate emissions as well as fuel costs for motorists.
"To reduce health-threatening levels of air pollution and our meet our climate targets, the use of average speed cameras and other approaches to help reduce excessive speeds should be seriously considered on other major roads across Scotland.''