5 years in prison for Rangers supporters' bus driver
28 June 2018, 12:07 | Updated: 28 June 2018, 12:12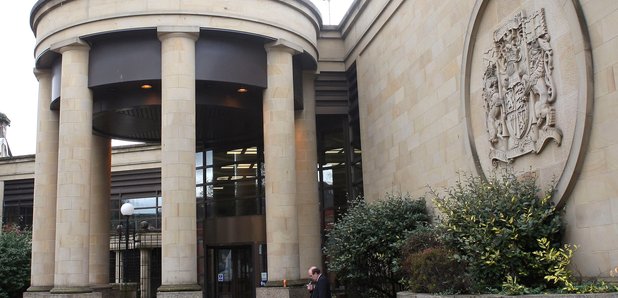 A bus driver whose dangerous driving caused the death of a Rangers fan in a crash on the way to a match has been jailed for five years.
Ryan Baird, 39, was fatally injured when the bus carrying members of the Nith Valley Loyal Rangers Supporters' Club to Ibrox stadium overturned on October 1 2016.
Eighteen others were injured, three seriously, when the vehicle toppled over upon approaching a roundabout on the A76 Kilmarnock to Dumfries Road.
Prosecutors said driver Callum Phillips lost control of the bus after hitting speeds of up to 73mph on a road where the limit is 50mph for buses.
The 49-year-old from Dumfries was convicted by a jury of causing death and injury by dangerous driving.
Passing the five year sentence at the High Court in Glasgow, judge Lady Stacey told Phillips his driving had fallen "far below the standard required of a careful driver".
In a sentencing statement released following the hearing, she said: "Your driving caused the death of Ryan Baird. Nothing that this court can do or say can lessen the grief that his family and friends feel at their loss. You also caused other passengers to suffer serious injuries."
The judge told Phillips, who has a previous conviction for speeding, that while no other vehicle was involved, he had put other road users at risk.
She added: "Of course you did not deliberately mean to endanger your passengers, but you showed a shocking lack of care in your driving."
The judge also disqualified Phillips from driving or obtaining a licence for five years.
The court heard that Phillips has expressed "genuine remorse" to Mr Baird's brother and his partner, the statement reveals.
Some 37 people, including the driver, were on board the bus when the crash happened at around 1.15pm at the Crossroads roundabout at Kilmarnock.
The bus skidded, struck and mounted a kerb, crossed over a footway and struck a lamp post before coming to rest on its side on a grass verge, the Crown Office said.
Following the crash, both Celtic and Rangers issued statements passing on their condolences to Mr Baird's family and senior officials at the Ibrox club later met members of the supporters club, while players visited crash victims in hospital.
The then Rangers manager, Mark Warburton, was among hundreds of mourners at Mr Baird's funeral in Larne, Co Antrim.
Mr Baird had been living in Sanquhar, Dumfries and Galloway, but was originally from Larne.
Head of the Scottish Fatalities Investigation Unit, David Green, said: "Callum Phillips' dangerous driving and excessive speed has irrevocably damaged many lives with one death and three seriously injured.
"Hopefully this will serve as a reminder of the very serious consequences of dangerous driving and the deep harm that it can cause."