Woman needs £30,000 by FRIDAY for life-saving operation
9 July 2019, 08:17 | Updated: 9 July 2019, 08:20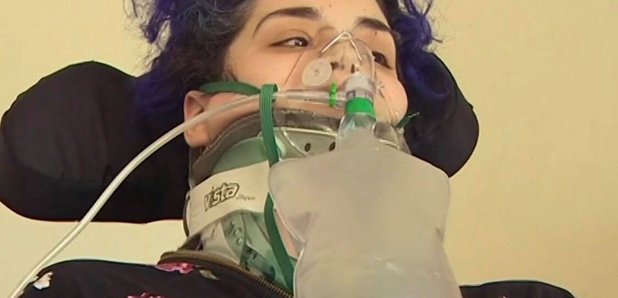 A woman, from Cramlington, is asking for help to raise £30,000 by FRIDAY - for an operation that will save her life.
Melanie Harshorn is already in Spain ready for the surgery to help manage her rare condition -
Ehlers Danlos Syndrome (EDS) - which

causes all of her joints to dislocate, especially those in her spine and neck, leaving her in agony and forcing her
to live life lying down.
However, the 29-year-old still has not raised the money to pay for it.
Melanie said her last surgery was life-changing but a recent operation led to new complications.
"I was doing amazing," she said.
"I am wanting to be a primary teacher so I was volunteering twice a week in a primary school.
"I was going on nights out and to concerts. I was doing really well but now I am back to being bed-bound."
Melanie said if the money is not raised by the end of the week for the opeation, she could die.
She said: "If we don't raise the money in time then the surgery will be postponed.
"The next available date isn't until October and the surgeon has already told me he thinks that might be too late for me."