Ponteland Dad Opens Up About Son's Canal Death
8 March 2018, 10:05 | Updated: 8 March 2018, 10:12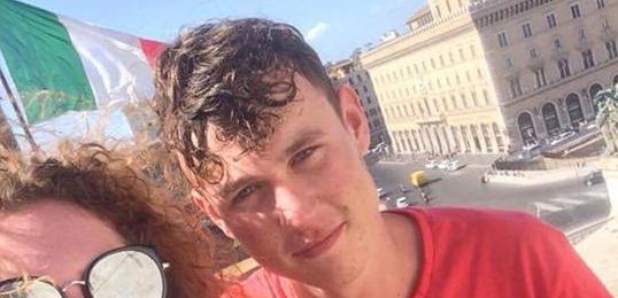 The father of a teenager from Ponteland, who died after falling into a canal in Manchester last week, has told Capital his family has "nothing left inside."
Charlie Pope, 19, was on a night out on Wednesday last week but got separated from his group of friends, later appearing on CCTV in the early hours of Thursday.

The student's body was then discovered in the canal on Friday.

His dad, Nick Pope, has started the campaign #MakeCharlieTheLast and is backing calls to surround the perimeter of the waterway with barriers in an attempt to stop more lives being lost.
Nick told Capital:
"By about 5pm on Thursday night we were a bit worried so we called the police to report him missing."

"About 6pm Friday night, they said they'd found a body and obviously it was Charlie."

"It sucks the life out of you – you have nothing left inside."

"Your world ends."

More than 30,000 people, including Nick, have now signed a petition calling for barriers to be introduced around the canal.

Nick continued:
"It's raw emotion and anger, you know, and I want to use Charlie as a catalyst for him being the last and it will go some way to easing the pain."

"I wanted to go the canal and picture it to see what had happened."

"That day it was icy, slippy, there was snow – it's a death trap."

"Charlie was a remarkable human being, he was a gorgeous kid."

"He's on my shoulder saying 'go on, dad' and he'd be so proud."