Police Advice For Fans Going To Wear-Tees Derby
18 August 2016, 13:21 | Updated: 18 August 2016, 13:23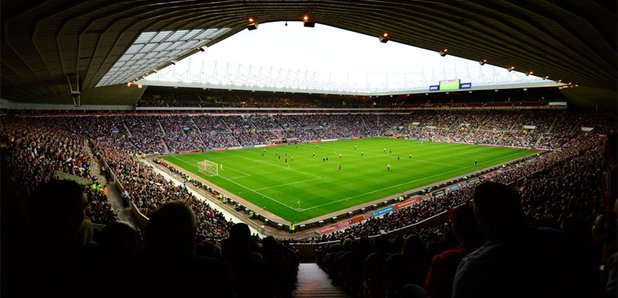 Police are urging fans travelling to the Wear-Tees derby to allow extra time for their journey.
Sunderland host newly-promoted Middlesbrough in the Premier League at the Stadium of Light on Sunday, with kick off at 1.30pm.
Due to the short distance between the two clubs, a dedicated football train has been put in place for travelling fans and police anticipate the transport links into Sunderland will be busy.
Officers will be on duty throughout the day to make sure any disruption is kept to a minimum but police are encouraging fans to leave extra time to make their way to the stadium.
Superintendent Sarah Pitt, silver commander for the match, said:
"The passion of our local football fans is something we are really proud of in this region and many of our police officers share that enthusiasm."
"We love the buzz and excitement of a matchday and there is a real strong family feel around our region's football clubs that make this one of the best places in the world when it comes to hosting sporting occasions."
"This is the first meeting between these teams in a number of years and we know it is a passionate occasion that supporters of both teams have been looking forward to since Middlesbrough were promoted at the end of last season."
"In the past there has been disorder at the fixture but there is nothing to suggest there will be any trouble and we're looking forward to seeing some friendly faces on Sunday."
"We do anticipate there will be more supporters travelling by train than at most other home fixtures this season, so plans are in place to manage that and ensure everyone arrives at the stadium safely and on time."
"Supporters should leave plenty of time for their journeys and if anyone has any concerns then just speak to one of the officers on duty. Our message is simple, stay safe and enjoy the game!"
The direct football train will leave Middlesbrough at 11.22am and arrive at St Peter's station at approximately 12.16pm. This service will be a dry train and will not make any stops before arriving in Sunderland.
A number of supporters coaches have also been put on by Middlesbrough FC and will leave from Riverside Stadium before the game.
They will be the quickest way for supporters to travel to and from the Stadium of Light.
Following the match, away supporters have the option of remaining in the stadium to let home crowds pass before making their own way home, or to their transport.
During this time supporters will be able to purchase refreshments, watch the TVs and use the toilet facilities.
A direct football train to Middlesbrough will also be leaving from St Peter's Station at 3.53pm.
This service will also be a dry train and will not make any stops before arriving in Middlesbrough.
Supporters of both clubs who are travelling by car should also be aware that works are in progress on the A1231 Wessington Way.
Anyone travelling to the stadium using this route should be prepared for delays and plan their journey accordingly.