MH17: One Year On
17 July 2015, 05:00 | Updated: 30 March 2016, 13:50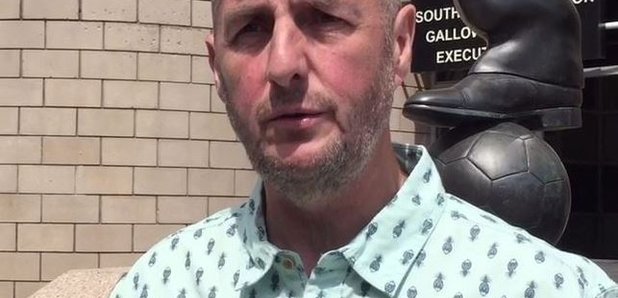 A year after Malaysia Airlines Flight MH17 came down over Ukraine, killing 298 people, the dad of one of the Newcastle United fans who died tells Capital he's no further forward in finding out why his son died.
The families of both John Alder and Liam Sweeney, who were travelling to New Zealand to see their club play in a pre season friendly when they were killed last year, have told Capital they fear the Foreign Office's attention has moved away from the crisis surrounding Ukraine.

Foreign Office Minister David Lidington has agreed to meet with relatives of Liam Sweeney and John Alder, two Newcastle United fans who were among 10 UK passengers on Malaysia Airlines Flight MH17, after concerns were raised by their MP in the Commons.

After a meeting between Barry Sweeney, the father of Liam Sweeney, set up by Capital, Labour's Chi Onwurah (Newcastle upon Tyne Central) said the families were still unclear who "murdered their loved ones''. (Video below)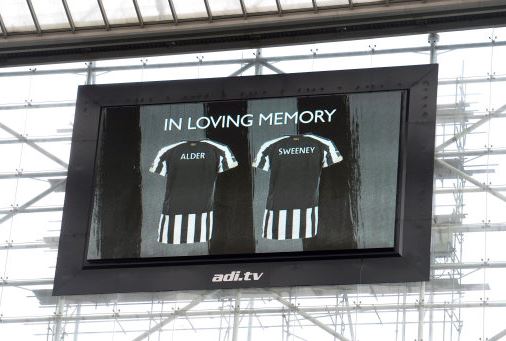 The Boeing 777-200, travelling from Amsterdam to Kuala Lumpur, disappeared from radar screens as it flew over the war-torn region.

Speaking in the Commons, Ms Onwurah told Mr Lidington:
"Friday is the first anniversary of the downing over the Ukraine of Flight MH17, killing all 298 aboard including 10 British people - two Newcastle United fans, Liam Sweeney and John Alder.

The families still don't know who murdered their loved ones and they fear the attention of the Foreign Office has moved away from the complex socio-global political situation there.

Can you agree to meet with me and the families of those who died so that we can hear their questions and they can begin to get answers?''

Mr Lidington replied:
"First can I say I'm more than happy to meet you and your constituents, whom I recall meeting in the aftermath of that appalling tragedy last year.

As you know, there is a Dutch investigation going on into the causes of the crash and to the possible attribution of responsibility for that and clearly you wouldn't expect me to be able to comment in detail about that, but I'm happy to talk to you.''


Barry Sweeney has shared his thoughts and feelings about what happened to his son, on the anniversary of the tragedy.