Gutierrez Wins Newcastle Employment Tribunal
15 April 2016, 10:18 | Updated: 15 April 2016, 10:20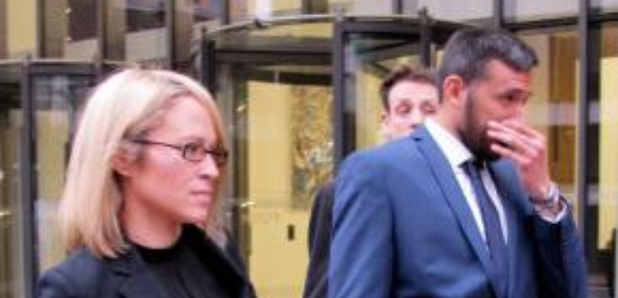 Jonas Gutierrez was ditched by Newcastle United because he was diagnosed with testicular cancer, an employment tribunal has found.
The midfielder, 32, accused the club of freezing him out of the first team after he fell ill in 2013.
He said the management ensured he failed to make enough appearances on the pitch to trigger a lucrative one-year contract extension worth up to £2 million.
He is in line to receive a large payout from The Magpies after winning his disability discrimination claim.
In a series of tweets after the ruling, the Argentinian-born footballer told of his love for his old club, who are battling relegation.
He wrote:
``I am a Geordie thanks Newcastle fans for your support. I love the city. I hope we stay up. Come on the Toon. Once a Geordie always a Geordie.''
In another he said it is ``the players not the board'' who make a club, adding: ``Always in my heart Geordie nation. I love you.''
Gutierrez received a rapturous reception when he returned to the pitch in March 2015 after battling cancer.
But despite his popularity with fans, he said he was told by the club's now ex-manager Alan Pardew that he did not feature in Newcastle's future plans, and was free to agree terms with another club.
On Thursday the tribunal panel, delivering its findings in a 64-page document, said: ``We concluded that the reason why the respondent managed the claimant's selection was because they no longer wanted him at the club because of his cancer.''
They added that the club ``made a very rapid decision'' after Gutierrez's return following treatment at the end of 2013, ``that they no longer wanted him, because of his cancer''.
The panel also found there was ``a continuing course of conduct'' by Newcastle to ``remove'' the midfielder from the club.
They also found the club failed to make reasonable adjustments for Gutierrez, although two other claims for unfavourable treatment and harassment brought by the player failed.
Gutierrez, currently playing for Spanish side Deportivo La Coruna, spent seven seasons with Newcastle after joining the club in 2008, and underwent an operation to remove a tumour in his left testicle in October 2013.
His goal in the last game of the season last year helped keep the side from relegation.
Carol Couse, Gutierrez's lawyer, said:
``Having battled cancer on two occasions and subsequently suffered unfair treatment by the club as a result of this, Jonas is pleased that the employment tribunal has today found in his favour and held that he was indeed discriminated against by Newcastle United due to his cancer diagnosis and treatment.''
She added:
``He wishes to place on record his thanks to all the Newcastle fans who have supported him throughout his case."
``This case demonstrates that football is not above the reach of employment law and clubs should be mindful of their duties to treat their playing staff in the same way as they would treat any other employee.''
In a statement, Newcastle said:
``We recognise that the task facing the tribunal was a difficult one, but we are dismayed by its decision. We will now take time to consider the judgment in full and consult with our legal team to understand the options available to us.''