Gender Pay Gap Closing - But Only For Younger Women
4 January 2017, 07:37 | Updated: 4 January 2017, 07:39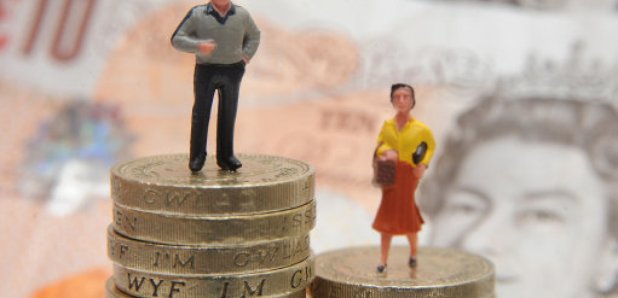 The gender pay gap for women in their 20s has halved to just 5%, but the progress will be undone in later life, according to new research.
A study by the Resolution Foundation found that young women starting in the world of work will still earn ``significantly'' less than their male counterparts over their careers.
The difference in pay for men and women has been closing, partly as more women work in high-paying industries and jobs, said the think-tank.
But an enduring "pay penalty'' remains when women have children, which will continue to affect their earnings, said the report.
The analysis found that baby boomers, those born between 1946 and 1965, experienced a pay gap of 16% during their 20s, falling to 9% for women born between 1966 and 1980 and then to 5% for those born between 1981 and 2000 - described as millennial women.
Despite this progress in the early career phase, the gender pay gap continues to rise rapidly for women in their 30s and 40s, said the foundation.
Beth Farhat, a mum-of-three and the TUC's North East Regional Secretary said:
"Unfortunately, having children has a starkly different effect on men and women's pay, with women earning less and men earning more,"
"More needs to be done to get mums back into decent, well paid jobs after having children,"
"Women remain the primary care givers, because it's often more cost-effective for them as a family and easier for them to take time off,"
"That's why we want to see men given more support to take more time off, to share that parenting role."
Northumbria's Police and Crime Comissioner, Vera Baird, was recently awarded a Damehood for her services to women and equality.
She told us:
"Many of those reasonably well-paid jobs have now been privatised and returned to zero-hour contracts or self-employment,
"I would like to see an equal pay czar, who's sole function is to drive this agenda as hard and as fast as it possibly can be,"
"Children of single mothers must not be discriminated against through this unequal pay."