Durham Uni Student Cleared Of Sex Attacks
12 January 2016, 16:24 | Updated: 30 March 2016, 13:50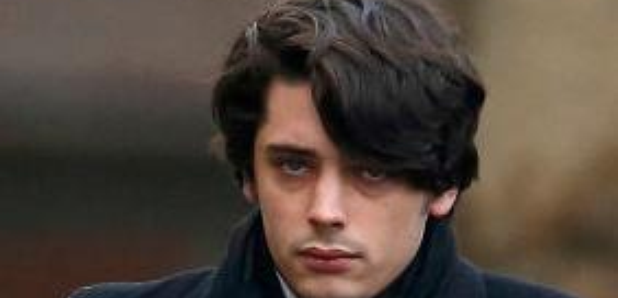 The family of a student cleared of rape and sexual assault said they have been through 15 months of ``absolute hell''.
Louis Richardson, the 21-year-old former secretary of Durham University's prestigious Union Society debating club, was suspended from his history studies after he was accused of raping and sexually assaulting one student and sexually assaulting another.
A jury at Durham Crown Court took less than three hours to clear him of all four charges, following a trial which lasted six days.
Outside court, he hugged his mother who has sat through the trial with his father and grandfather.
For much of the hearings his parents held hands as intimate details of their son's sex life were revealed to the jury.
Mr Richardson, who is from Jersey, clasped his hands tightly as the jury filed back in to court to return their verdicts. He remained motionless when the four ``not guilty'' verdicts were read out by the foreman.
In a family statement outside court, they said: ``It has been 15 months of absolute hell for the whole family.
``We are relieved that justice has been done and would like to thank the jury.''


Mr Richardson, who was born in Truro and moved to Jersey when he was four, was accused of raping a woman at his student house when she was ``crazy drunk'' and unresponsive.
Philippa McAtasney QC, defending, had said the complainant was a ``highly manipulative, dishonest, dangerous young woman''.
The woman also alleged Mr Richardson sexually assaulted her at a party by lifting up her dress and exposing her bra, saying ``Get your tits out ... everyone else has seen them''.
But the jury had been told by the barrister in her closing speech her client would not use that phrase, saying: ``You may think he has a somewhat unique style for a young man of his age, a flowery style, verbose, quite posh you may think. He is not on trial for that.''
Miss McAtasney reminded the jury the complainant was still calling him ``darling'' in Facebook messages after the alleged rape and sexual assault occurred.
He was also accused of sexually assaulting a different woman at a house party when she was ill in bed.
Mr Richardson, who was debating politics with others in the room at the time, told the jury he had comforted her momentarily by placing a hand on her shoulder, and she had pulled it to her breast.
It was unclear if he will return to Durham to complete his degree, having been doing voluntary work in Jersey.