Amanda Staveley 'Still Interested' In Newcastle United Takeover
19 January 2018, 07:08 | Updated: 19 January 2018, 07:10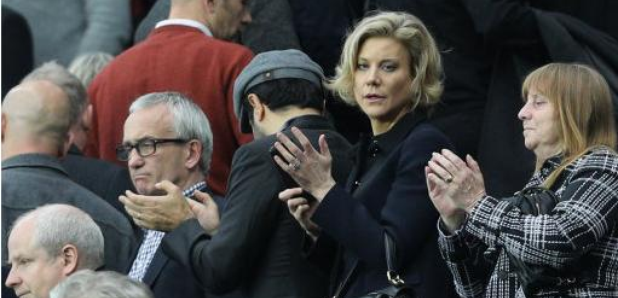 Amanda Staveley has told a newspaper she still wants to buy Newcastle United.
United are still up for sale, after owner, Mike Ashley, walked away from negotiations which had been ongoing since November.
On Tuesday, sources close to him dismissed them as "a complete waste of time".
It's believed there had been no contact between the two sinace before Christmas, and that the sportswear magnate had lost patience with both the public nature of the pursuit and a lack of progress.
But speaking to the Times newspaper, Staveley has insisted she's still a genuine bidder.
"I'm very much still interested interested in buying Newcastle. And our bid remains on the table," she told the newspaper.
"This is an investment, but it has to be a long-term investment. Newcastle would be run as a business, but we want it to be a successful, thriving business that is an absolutely integral part of the city."
She also added that manager Rafa Benitez was fundamental to her bid, adding: "Rafa is doing an incredible job. We want Rafa to be part of this project."
Newcastle remains on the market and an offer to accept payment in instalments over a fixed period is also still available.
But Ashley has let it be known that he will only consider potential buyers who are serious in intent and who can prove it by demonstrating that the finance is in place to do a deal.
He is also determined that any negotiations will be conducted in private, as was the case when he launched his £134.4million takeover back in 2007.
PCP were one of several parties to sign non-disclosure agreements with the club after it was put up for sale in October last year, and some are understood to be monitoring the current situation, although none are anywhere near as advanced in their interest as Staveley's group.
The Sports Direct tycoon had hoped to secure a sale by Christmas, giving a new owner time to make a mark in the January transfer window, but having failed to do so, now faces the task of funding a limited recruitment drive.