Rise in calls to emergency homeless line
28 November 2018, 05:40 | Updated: 28 November 2018, 05:42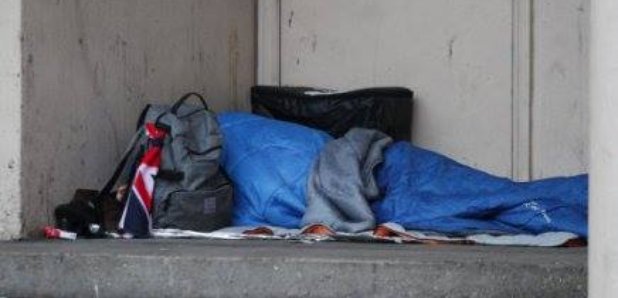 The proportion of calls to a helpline by people at risk of homelessness has increased this year, including many from families, a new report reveals.
Shelter said more than 10,100 calls answered by its helpline staff were from people who risked being made homeless.
The proportion, for January to October, was 8% higher than the whole of 2017, with the charity expecting an increase throughout the festive season if the trend continues.
Calls were from people receiving an eviction notice, falling into rent arrears or suffering domestic violence, with two out of five calls from families, said Shelter.
The problems with homelessness are particularly bad in Manchester where 1 in every 135 people don't have a permanent place to call home.
Across the North West homelessness is up over ten percent.
Emily Dean, a helpline adviser for Shelter, said: "We've seen a rise in calls from the sharp end of the housing crisis. It's definitely been getting worse in the last year, and we expect things to be especially bad over the winter months.
"We're speaking to families who are really just a few days away from losing their homes and finding themselves with nowhere to go. This will be even tougher for people as the freezing nights start to close in.
"There's no doubt we're in the middle of a housing emergency right now, so supporting our helpline has probably never been more important."
Mike Barry of Marks & Spencer, which is donating money to Shelter from its food sales, said: "With a sharp increase in calls to the Shelter helpline over the past year, it's important that we continue to support this meaningful cause."
Minister for Housing and Homelessness Heather Wheeler said: "No one should be left without a roof over their head, which is why we are investing more than £1.2 billion to tackle all forms of homelessness.
"Our rough sleeping strategy, support for councils and those working on the front line are helping to get people off the street and into accommodation as we enter the colder winter months.
"We're also making £9 billion available to build more affordable properties as part of our commitment to build the homes our country needs."