Cocaine PCs Jailed
26 June 2018, 09:15 | Updated: 26 June 2018, 09:21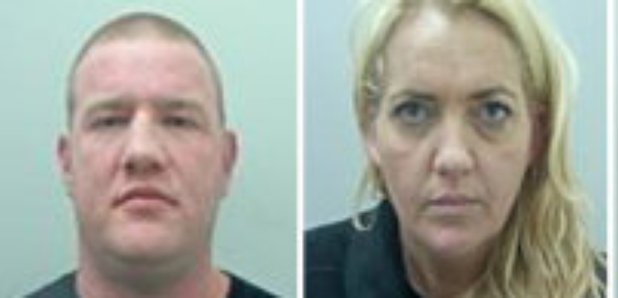 Two former GMP officers who took cocaine together have been jailed.
PC Adam Jackson and PC Kerry Reeve met up regularly through 2015 to 2017, where he would supply her with cocaine before both using it.
They would regularly take the Class A drug on nights out, in hotel rooms and other secret locations where they believed no one would be watching. but were actually being covertly investigated by the force's Anti-Corruption Unit, who were gathering evidence against them.
On 12 February 2017 they were arrested at PC Reeve's home address in Middleton. The investigation uncovered that Jackson would buy the cocaine from his long-time friend Daniel Wade in Haslingden.
Wade would then source the drugs from dealers John Pounder and Callam Wood.
All five have been jailed after pleading guilty to drugs offences.
Adam Jackson from Bacup has been sentenced to one year and six months in prison, Kerry Reeve was sentenced to 31 weeks in prison.
Both Jackson and Reeve resigned from GMP while misconduct proceedings against them were on-going.
Under new legislation that came into force in December 2017, they will now be included on the College of Policing Barred and Advisory List which stops them from working in policing and the wider areas of law enforcement in the future.
Chief Superintendent Annette Anderson, Head of GMP's Professional Standards Branch, said: "As serving police officers, Jackson and Reeve fell way below the standards expected and were complete hypocrites carrying out their duties all the while knowing they themselves were committing criminal offences.
"Their arrogance and dishonesty is utterly unacceptable and I'm thankful neither will be able to work in policing again.
"Jackson implicated his friend Wade by asking him to source drugs for him and as a result we were also able to take three drug dealers off the streets and put them in prison.