Tributes To Liverpool Band Killed In US
29 March 2019, 17:34 | Updated: 29 March 2019, 17:39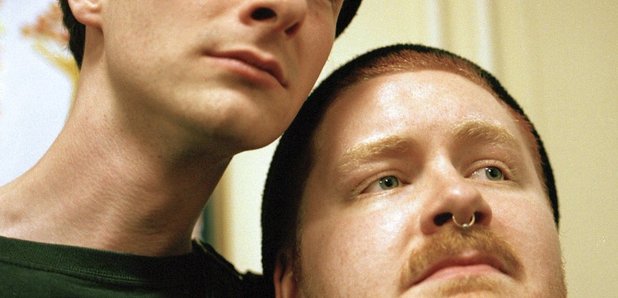 Stephen Fitzpatrick, 24, and Audun Laading, 25, died alongside their tour manager Trevor Engelbrektson early on Wednesday, according to a statement by their record label Heist Or Hit.
They had performed in Phoenix, Arizona, on Tuesday and were driving about 350 miles to Santa Ana, California, when the crash happened.
Brits critics' choice award-winner Sam Fender tweeted that he was "absolutely devastated", adding: "Fell in love with their debut album when a good friend back home put them on. I'm truly heartbroken for their friends and family.
"R.I.P you two beautiful boys."
The head of music at the Liverpool Institute for Performing Arts (LIPA), where Fitzpatrick and Laading had studied, said the teaching staff are devastated.
Martin Isherwood described the duo as "the funniest, sweetest, loveliest, most creative lads you can ever meet".
He said: "I know people say these things in situations like this, but it's absolutely true, they were just so down to earth.
"Their music is a real eclectic mix of retro influences but with a new contemporary edge to it, really creative. The songs are just great and we all thought that they were going to be one of the biggest things out of Liverpool."
Mr Isherwood added: "It's utterly tragic. I'm very upset and the whole music team here is devastated. Our thoughts and condolences go out to their family and friends at this sad, difficult time."
Fitzpatrick and Laading studied music at LIPA, where they met and formed their band before graduating in 2016.
Liverpool indie rockers Circa Waves tweeted: "We're completely shocked and saddened at the devastating news about @ThatBandOfHers and their tour manager. Our thoughts are with their family & friends at this awful time."