Liverpool hospital trusts merger proposed
7 May 2019, 05:28 | Updated: 7 May 2019, 05:32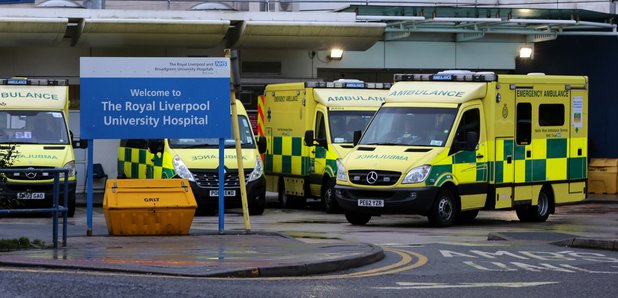 A series of public events have been announced today where people can share their views on the proposed merger of Aintree University Hospital NHS Foundation Trust and the Royal Liverpool and Broadgreen University Hospitals NHS Trust.
Clinicians at the two trusts believe they can improve patient care by becoming one organisation that would be responsible for managing services at Aintree University Hospital, the Royal Liverpool University Hospital, Broadgreen Hospital and Liverpool University Dental Hospital, which would all keep their existing names after the merger.
They have been working together on recommendations to bring services together for a number of years and are now inviting the public to comment on what the trusts could achieve by working together and share their views on how services can be improved.
The plans for the proposed merger would see the new organisation, which would be called Liverpool University Hospitals NHS Foundation Trust, formed in October. This is subject to the decision making process of NHS regulators, which need to assess the plans.
Dr Tristan Cope, Medical Director at Aintree University Hospital, said: "There are a number of challenges facing the trusts as they exist today. The strong feeling of our clinical teams is that the best way to overcome these challenges is to approach them as one organisation.
We will work as one to ensure our patients receive a consistently high standard of care wherever they are treated.
"It's important that we do this in collaboration with the local communities we serve and these events are a great opportunity for people to find out more and share their views."
Dr Andrew Loughney, Medical Director at the Royal Liverpool and Broadgreen University Hospitals NHS Trust, said: "The proposed merger has been led by clinical staff at both trusts who believe the best way to improve services for the people of Liverpool is for both organisations to come together as one.
"Our two trusts already work together to deliver some services, for example in vascular, major trauma and the Liverpool Diabetes Partnership.
"By merging we have a real opportunity to join together to work collaboratively to improve quality and consistency of care for our patients and to attract and retain the best staff."
The challenges facing the trusts include:
• Meeting the increasing demand for services and managing the need for complex healthcare. Being two separate organisations can mean there are issues with sharing patient information quickly and transferring care from one trust to the other.
• Ensuring all patients have access to the right services when they need them. There are currently over 20 services duplicated across the hospitals but there are differences in how these are delivered and the range of services available. This also creates issues with staffing and recruitment, particularly in professions where there is a national shortage.
• Keeping specialist services in Liverpool. Nationally agreed clinical standards mean many highly specialist services are often only available in one hospital in a region. This is because procedures are more successful when teams are performing them more frequently. Unless the trusts come together, there is a real risk that specialist services will be lost to areas that have already brought teams together and can meet these clinical standards.
• Delivering services that are value for money. The duplication of services creates unnecessary waste and delays to care. By making trusts more efficient, money will be spent in the most effective way.
Events, which are open to everyone, are being held on the following dates:
• 10th May, 10.00am – 12.30pm, The Accelerator Building, Prescot Street, L7 8XP
• 14th May, 1.00pm – 3.30pm, Quaker Meeting House, 22 School Lane, L1 3BT
• 17th May, 10.00am – 12.30pm, Bootle Cricket Club, Wadham Road, L20 2DD
• 12th June, 6.00pm – 8.30pm, The Boardroom, Aintree Lodge, Aintree University Hospital, Lower Lane, L9 7AL
• 13th June, 10.00am – 12.30pm, The Old Schoolhouse, St.John's Road, Huyton, L36 0UX
More events are being planned, details of which will be available at www.comingtogetherforpatientsliv.nhs.uk or by calling 0151 529 6642.