M1 Crash Victim 'Was A Loving Father'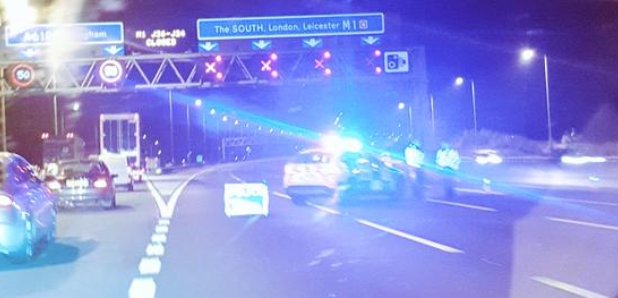 Police have named one of the victims of yesterday's M1 crash as 27-year-old Michael Luciw from Nottingham.
Meanwhile the Highways Agency have confirmed the 87-year-old driver of the car involved in the crash was going the wrong way up the southbound carriageway.
He was at the wheel of a blue Mazda Premacy when it struck a white Ford Transit van near to junction 24 in Leicestershire at around 2am on Monday.
Michael Luciw was the 27-year-old passenger of the van hit and also died at the scene. Michael's mother, Andrea Shelton and father Stefan Luciw, have released the following statement on behalf of his family:
"It is with deepest sadness that Michael Luciw loving father, son, brother, uncle, grandson and nephew was sadly killed in the early hours of Monday morning on the M1 in a fatal car crash in which another person also died.
"We as a family would appreciate at this time to be left alone to come to terms with his loss. He was a huge part of all our lives and will be deeply missed. Thank you."
A report from Highways England said the road remained closed until around 9.25pm on Monday, 17 hours after the crash, following "extensive damage'' to the road surface.
It added: "It became apparent to the attending emergency services that this was a serious incident, with extensive clean-up, repair and recovery operations required.
"After liaison with Nottinghamshire Police, it was confirmed that the car involved in this incident was heading northbound on the southbound carriageway of the M1, prior to the collision.''
It happened at around 2.30am on Monday near junction 24 of the southbound carriageway.
Image courtesy of Chris Prior.