Five Arrests After Far Right Protests In Burton
18 October 2015, 11:28 | Updated: 30 March 2016, 13:50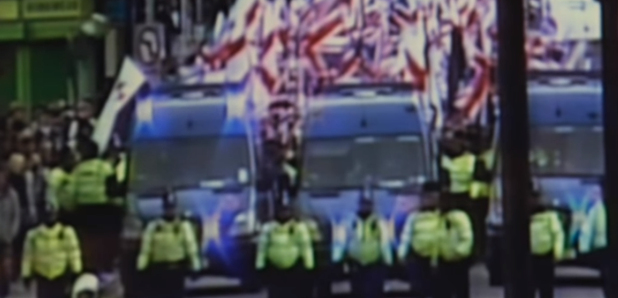 Five people have been arrested including an 18-year-old from Nottingham after far right protests in Burton.
Staffordshire Police say 200 people from Britain First turned up for the demonstration yesterday afternoon (17th October).
250 people came to an anti-fascist counter demonstration.
Two men from Derbyshire and Northampton were arrested when police say they refused to remove a face covering. They have been released on bail. Two others from Burton was also arrested for public order offences.
Another man, 18-year-old Connor Gullivier from Nottingham has been charged with a public order offence and has been released on bail for appear in court later.
Chief Inspector Steve Maskrey said:
"Our top priority today has been the safety of everyone concerned. I recognise that although we planned to minimise disruption, some areas of the town were affected by things such as road closures. Throughout the operation, we have tried to keep our local communities updated and reassured.
"I would like to thank the officers from other forces, our partners from other emergency services and all the other organisations who have helped us prepare for today.
"Policing protest is always a balance between protecting people's democratic right to freedom of speech and assembly, while upholding the rights of local communities, businesses and the wider public to go about their normal business. Staffordshire Police have engaged with the community, partners and those taking part in the protest throughout, and as a result, I think we got that balance right today."