Teen Rapist Found Guilty Of Attempted Murder
7 December 2017, 17:10 | Updated: 7 December 2017, 17:21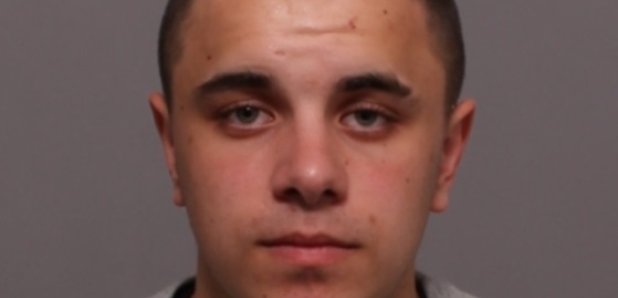 A "barbaric and wicked" rapist who bludgeoned a woman with a paving slab on his 17th birthday and then left her for dead in Leicester has been found guilty of attempted murder.
A judge ruled that Charlie John Pearce's identity should be revealed to the public after the teenager - who "came within a hair's breadth" of killing his victim - was unanimously convicted at Leicester Crown Court.
Jurors were told that Pearce searched for internet videos depicting the rape of "helpless" women in the weeks leading up to the late-night attack in Victoria Park.
Although he denied any intention to kill the woman, Pearce admitted two counts of rape, causing grievous bodily harm with intent, and stealing the victim's handbag - which he later tried to burn.
The victim - aged in her 20s - suffered "truly dreadful" head injuries at the hands of Pearce - who was captured on CCTV running towards the victim.
Security cameras at a property nearby showed the teenager calmly stepping into a driveway to avoid a police patrol answering a 999 call from witnesses who heard "thudding" noises as the woman was attacked at about 11.35pm on July 3.
The court heard Pearce, who will be 18 in seven months' time, had dragged the victim into undergrowth, where she was found around an hour later by a cyclist who spotted a pool of blood.
The cyclist - a student called Sarah Scheffler - has been called "brave" by police and has been put up for an award.
Trial judge Mr Justice Haddon-Cave ordered that Pearce, of Clarendon Park, Leicester, should be named as it would be in the public interest.
Adjourning sentence on Pearce, Mr Justice Haddon-Cave said: "You have been found guilty of attempted murder by the jury on overwhelming evidence.
"I am going to adjourn sentence on you in order to obtain reports - it would be in your interests to co-operate with the preparation of those reports.
"In view of the gravity of your crimes, you can expect a lengthy sentence."
Speaking outside court, Detective Chief Inspector Rob Widdowson, who led the investigation, said: "The horror that he brought to this young woman on that summer evening, and the controlled and deliberate attempts to dispose of the evidence, all but defy description.
"Had his victim not been found when she was, and were it not for the skills of the many specialists who treated her, I believe she would have died that night.
"She has shown a level of courage and fortitude that at times has left me and the many officers who worked on this investigation speechless."
Following the conviction, Pearce's victim released a statement describing the devastating impact the attack had had on her.
"Before this horrific incident I was an independent young woman.
"Last July I woke up from a coma not knowing what I had been through. I have no recollection of the state I was in when I was found.
"I have to live knowing what happened to me when I was walking home that evening; I have to live with the violent injuries as well as the physical and psychological impact they have had on me and will continue to have on me.
"My traumatic head injuries mean that my hair is unlikely to grow again in the places where my skull was fractured.
"I am reminded of these physical injuries - and others - on a daily basis.
"I don't know what will happen and how this will affect my future and the rest of my life.
"I cannot be compensated for what has happened to me."