Nottingham Supermarket Worker Had Bomb-Making Manuals, Court Told
5 January 2017, 17:31 | Updated: 5 January 2017, 17:33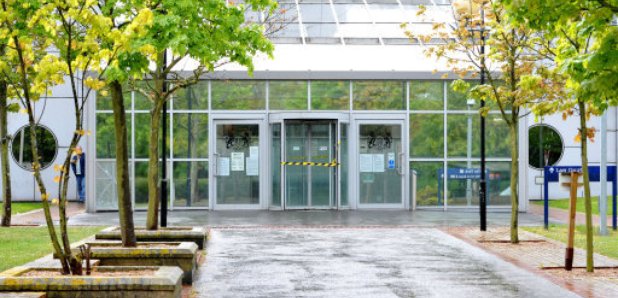 A supermarket worker from Nottingham who allegedly had copies of a bomb-making manual bought flights and equipment to fight with a group linked to Islamic State in the Philippines, a court has heard.
Ryan Counsell, of Russell Road, Forest Fields, Nottingham, was in the "advanced stages of planning'' to visit a remote part of the south east Asian country and had bought military equipment to "engage in combat or support an extremist group'', prosecutor Daniel Pawson-Pounds told jurors at Woolwich Crown Court in London as Counsell's trial opened on Thursday afternoon.
The 28-year-old is said to have searched for "cheap flights from Nottingham to Zamboanga'' in the Philippines, according to his internet history, and bought a return ticket from London to Manila and on to Zamboanga City, the court heard.
He was allegedly planning to fly on July 13 2016 and return five days later but was arrested on July 11 2016, Mr Pawson-Pounds said.
The court heard that Counsell, who appeared in court wearing a check shirt, had a "growing interest in terrorism in the Philippines'', particularly in the Abu Sayyaf group which operates on Basilan Island, where the nearest large city is Zamboanga.
Counsell had booked a hotel in the port of Zamboanga City for the night of July 15, from where ferries to Basilan Island leave, but because of the time taken to travel there he would have spent less than 72 hours at his destination, the court heard.
This, Mr Pawson-Pounds claimed, "demonstrates that the defendant had absolutely no intention at all of making the return journey and that it was booked so as not to raise suspicions''.
Abu Sayyaf's leader had publicly declared allegiance to Islamic State in July 2014 and the group is considered by the Home Office to be a "proscribed terrorist organisation'', Mr Pawson-Pounds added.
He told the court that the former Asda worker had spent almost £900 on "heavy duty military style boots, combat trousers, camouflage clothing, knee and elbow pads, a monocular scope, rifle magazine pouches and a cheek pad to be attached to the stock of a rifle''.
A "large quantity'' of camping equipment and clothing designed to protect against injuries from shrapnel or knives was also found in his house, which "could only have been gathered for one purpose - namely to engage in combat'', Mr Pawson-Pounds said.
Counsell, who denies the charges, told police the equipment was for playing airsoft - akin to paintballing - and the other equipment was for camping.
He also claimed that his planned trip to Zamboanga was for "charitable relief work in an aid camp and denied any intention at all to join Abu Sayyaf or support for Islamic State'', the prosecutor added.
Cash amounting to £3,838.57 - including three bundles of £1,000 in £20 notes - was found in the property, the jury was told.
The married father-of-one is also accused of owning a bomb-making manual and documents providing "practical advice for someone wanting to travel to Syria to join Islamic State''.
He is said to have had copies of Hijrah to the Islamic State (2015) which suggests "packing lists, advice on how to get through an airport without blowing one's cover, what to do if stopped by the authorities in Turkey - which is a key route to IS controlled territory in Syria''.
A copy of the online magazine Inspire, published by Al Qaeda, was also found on his computer and memory stick, the trial was told. The magazine contained an article titled Make a bomb in the kitchen of your Mom which describes how to construct a pipe-bomb.
He is further said to have had "multiple copies'' of The Mujahid Guide (2015) How to Survive in the West which had chapter titles such as "bomb making at home'', "survival techniques'' and "earning money: ways to fund Jihad''.
Counsell said the documents were for the "purposes of academic research with a view to countering extremism'' but Mr Pawson-Pounds said he did not have a "reasonable excuse'' for possessing them.
He also allegedly had "videos showing the decapitation of prisoners by Islamic State, images of dead bodies in combat zones and documents justifying armed jihad''.
Mr Pawson-Pounds said the material demonstrated that Counsell had a "profound and enduring interest in extremist Islam, jihad and the propaganda of Islamic State and similar groups''.
He denies with three counts of possessing a document containing terrorist information contrary to section 58 of the Terrorism Act 2000 and one count of engaging in conduct in preparation of terrorist acts contrary to section 5(1) of the Terrorism Act 2006.
The case, before Judge Andrew Lees, continues on Friday morning.