Report Finds Derbyshire Carers Let Needs Of Killer Mother Overshadow Needs Of Toddler
5 September 2017, 11:47 | Updated: 5 September 2017, 16:16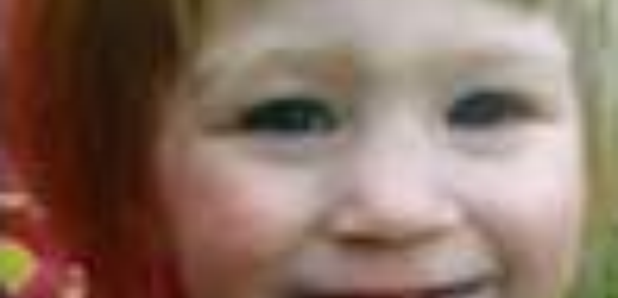 21 month old Ayeeshia-Jayne Smith was stamped to death by 24 year-old Kathryn at their home in Burton-upon-Trent.
Kathryn Smith was jailed for life in April last year following her conviction for murdering Ayeeshia-Jayne at the family home in May 2014.
The serious case review, which identified those involved by initials, said all agencies concerned with the family had been "inclined to take what (Smith) said at face value".
The report by Derbyshire's Safeguarding Children Board revealed that 21-month-old Ayeeshia-Jayne Smith was killed a day after a multi-agency risk assessment meeting called due to "a growing sense of unease" about her safety.
A summary of the report stated: "An attitude of professional curiosity requiring practitioners to examine the lived experience of (Ayeeshia-Jayne) was often missing by all agencies.
"The needs of (Smith) overshadowed the needs of (Ayeeshia-Jayne) frequently."
VIDEO: The director of #Derbyshire's Children's services said Ayeeshia-Jayne Smith's mum 'distracted' social workers #CapitalReports pic.twitter.com/6j9rmuuP1D

— CapitalEastMids News (@CapitalEMNews) September 5, 2017
Below is a copy of some of the key findings in the report.
Ayeeshia-Jayne's fatal injuries were likened to that of a car crash victim.
Smith was ordered to serve a minimum of 24 years which was later reduced to 19 years.
Her partner, Matthew Rigby, was sentenced to three and half years in jail for causing or allowing Ayeeshia-Jayne's death at their home in Burton.
Dr Magnus Harrison from Burton Hospital's tells Capital they should have made more checks on Ayeeshia-Jane's circumstances and family life when she was brought into A&E twice before she died:
In the Derbyshire Safeguarding Children Board report, released today, the little girl was described by her family as "a beautiful girl with an infectious smile, twinkling eyes and a bubbly personality, a gentle and loving little girl".
It examined Kathryn Smith's chaotic lifestyle and her contact with professionals throughout her daughter's lifetime.
It concluded: "From the facts and evidence in this case such an act by M (Mother) could not have been predicted.
"The birth father himself admitted to the review author that whilst he had many concerns about his ex-partner's behaviour, the people she associated with and her reliance on alcohol, at no time did he anticipate that she would fatally harm their daughter."
In summary, the report said: "The case showed how difficult it is for agencies to retain a child-centred focus when the needs of a young parent facing domestic abuse continue to dominate."
Chris Cook from Derbyshire Safeguarding Children's Board told Capital there was a lack of professional curiosity with Ayeeshia-Jayne:
The NSPCC's have responded to the Serious Case Review into the death of Ayeeshia-Jayne Smith:
An NSPCC spokesman said: "Defenceless Ayeeshia suffered sickening cruelty and was consigned to a brutal death by the people who should have protected her.
"The child must be at the heart of all decisions that professionals make in these situations - no matter how difficult those decisions may be.
"This report has revealed a series of missed opportunities and flawed practices that did not consistently prioritise Ayeeshia's needs - and must now be addressed and improved.
"'Lessons need to be learned' is an all-too-familiar phrase in tragic cases like this - but everything possible must be done to ensure swift and decisive action is taken when there are concerns for a child's welfare.
"It is vital that anyone worried about a child speaks out, as it could save a life. They can contact the NSPCC helpline in confidence, 24/7, on 0808 800 5000."