Police Stop Illegal Knives Getting Into Derby From The Internet
28 April 2016, 17:10 | Updated: 28 April 2016, 17:14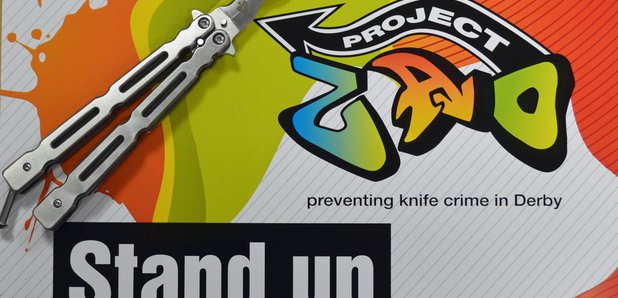 After a 15% increase in the number of knife crime charges in the city since 2014
Capital has been told how Derbyshire Police are one of the first forces to try and stop illegal knives coming into the city from the internet.
They have joined forces with the National Crime Agency for Project Zao to reduce knife crime in the city.
Chief Inspector Richard Smith from the force says it's about making a difference.
Their collaboration has bought immediate success with the seizure of three knives that were bound for the area.
CI Smith from St Mary's Wharf Police Station in the city explained:
"We have worked with many shop owners in the city to ensure that knives and other bladed articles are not sold illegally, however we are very much aware that these items can be purchased from online stores based on the continent and then delivered to addresses in the area.
"We are therefore working closely with the Border Policing Team from the NCA in using intelligence to identify these suppliers and have such packages intercepted and seized if they contain an illegal item. This was the case with these three items and we are pleased that we have been able to prevent them from reaching the streets of Derby or surrounding areas.
"The Criminal Justice Act 1988 makes it an offence to import a host of items that are classified as weapons and so people need to be aware that just because the online stores are prepared to sell such items then individuals risk committing the offence if they then arrange to have them imported in to the country."