Nottinghamshire Man Fighting Against IS
2 September 2015, 11:16 | Updated: 30 March 2016, 13:50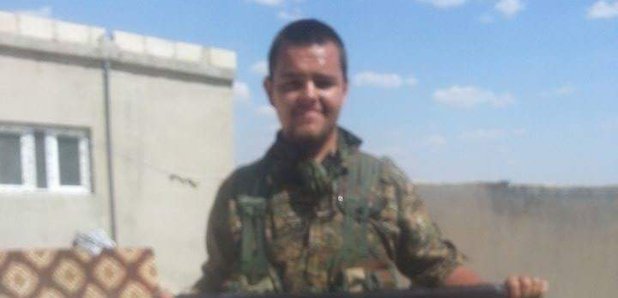 A Nottinghamshire man has told Capital he couldn't sit by and not help Kurdish forces fighting against Islamic State in Syria and Iraq.
The 21-year-old, who changed his name to Rijhat Rojava when he flew out to the Middle East in April, left his job in the county as a care worker to go over there because he felt the UK government was not doing enough to help people stop the extremist group.
"I'm tired of the inaction of the UK government and other UN forces. They need help being trained up as fighters, and so I wanted to come out and help the Kurdish people," he said.
Rojava has no previous military experience though, and told Capital it was important for him to do whatever he was told by armed personnel he was travelling with.
The UK Foreign Office's advice is for British nationals not to travel to either Syria or Iraq under any circumstances to protect their safety, however, he says he's seen a number of white, British nationals travelling to the country.
"They come because they are like me, tired of the inaction and want to help, or they are bored with what they are doing in the UK.
"Some come thinking it's like 'Call of Duty' out here, but those that think the warzone will be glamorous go back home within a month."
The UK government says it cannot help evacuate anyone from the country if they go out there.
Rojava says he's hoping to be back in the UK by Christmas, and says he knows he will be questioned by authorities.