Nottinghamshire-Based Wilkos Gets £2.2m Fine After Leicester Staff Accident
11 January 2017, 14:16 | Updated: 11 January 2017, 14:22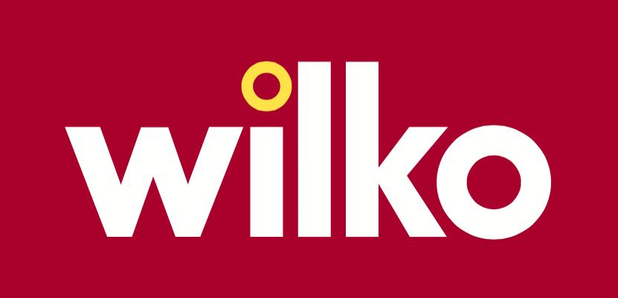 Nottinghamshire-based retailer Wilko has been fined more than £2 million after an employee was crushed by a cage filled with dozens of pots of paint and left paralysed.
Corisande Collins was 20 when she was crushed by the cage, leaving her wheelchair bound and with a 1% chance of walking again.
Ms Collins, who was working part-time at the store in Beaumont Leys, Leicester, suffered severe spinal injuries in the August 2013 incident.
Leicester Crown Court heard Wilko Retail Limited pleaded guilty to four offences under the Health and Safety at Work Act and was made to pay a £2.2 million fine and costs of £70,835.91.
Judge Ebraham Mooncey said the case involved "significant failings''.
He told the court: "The practical realities were essentially that heavily and unevenly laden cages were being manoeuvred around, sometimes unnecessarily, with items not even required on the shop floor.
"The risks were clear.''
Ms Collins was a university student and had been working at Wilko for nearly two years when the incident took place on August 22 2013.
The "overloaded'' cage fell on top of Ms Collins as she and a colleague took it out of a lift, fracturing the middle part of her spine and causing her to immediately lose control of the lower part of her body, the court heard.
The judge highlighted nine "failings'' of Wilko, adding that the cage in this incident was top- heavy, with 87.5 litres of paint stored on the top level, 87 litres on the middle level and 55 litres on the lower level, making it more likely to topple over.
Addressing Ms Collins, now 23, and her mother Suzanne, the judge said: "I recognise that clearly the impact on your lives and that of your family is truly huge.
"One can only hope that the suffering is reduced to as much as it can be and your courage in coping with your everyday lives remains steadfast.''
Speaking after the hearing, family solicitor Linda Millband said: "The family are extremely grateful for the way in which the judge has dealt with this matter.
"They believe the fine is a suitable one and takes into account the gravity of this incident.
"They hope to move forward and feel this is the first step towards her rehabilitation.
Govind Mandora, public safety team manager at Leicester City Council, said: "The injuries suffered by Corisande have been devastating and life-changing and the fine that has been placed on Wilko today reflects that.''