Nottingham's City Of Culture Bid Dealt Major Blow
23 November 2017, 17:32 | Updated: 24 November 2017, 12:15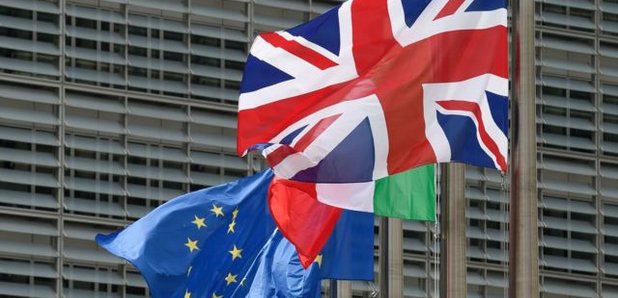 It looks like Nottingham's bid to be European Capital of Culture in 2023 could be for nothing.
The European Commission says it's not going to accept British entries for the contests as the UK will have left the EU by then.
It means Nottingham, Leeds, Milton Keynes, Dundee and Belfast and Londonderry - who have already submitted bids - won't be allowed to take part.
The Commission released this statement:
"The decision to nominate Hungary and the UK as hosts of the European Capitals of Culture for 2023 was taken by the European Parliament and the Council of Ministers in 2014, two years before the UK decided to leave the EU. As one of the many concrete consequences of that UK decision, UK participation is no longer possible. It therefore makes sense to discontinue the selection process. Countries eligible to host the European Capitals of Culture are: EU member states, candidates to join and EFTA/EEA countries that participate in the Creative Europe programme. This is stipulated in the EU legal text governing the programme (Decision 445/2014, Article 3). "
In response, East Midlands MEP Rupert Matthews released this statement:
"I am extremely angry that the European Commission has taken the unfair and unjustified decision to exclude UK cities including Nottingham from bidding to become the European City of Culture in 2023. Time, effort and money have all been put into this process by local individuals, businesses and public bodies, only to be wasted if this very poor decision is allowed to stand. Nottingham has a very strong bid and I am outraged that all the hard work will have been for nothing.
Although this scheme is administered by the European Commission, it has never been restricted to the European Union and has always been open to all European cities. We are looking to conclude an agreement with the EU which is not just about trade but develops our cultural and artistic links. The EU insists it wants that too, yet it makes an announcement like this out of the blue.
It would seem that the Commission is acting in bad faith, it has strung us along. I am determined this should not be the end of the road. I have already contacted the Department of Culture, Media and Sports, which are as appalled as I am. We will be challenging this appalling decision."