Man Jailed For Nottingham Car Thefts
2 January 2019, 18:58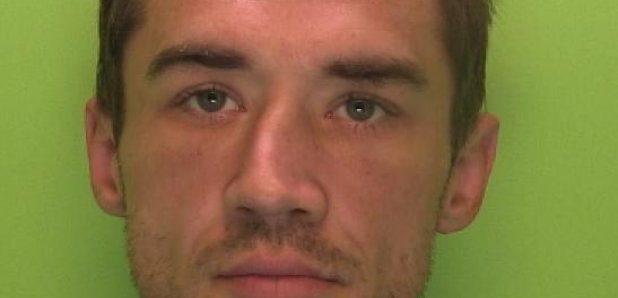 A 34-year-old man's been handed more than four years behind bars after pleading guilty to burglary, thefts, and more.
Lee Fletcher, of no fixed address, pleaded guilty to counts of burglary, attempted burglary, two car thefts, theft from a car and failing to attend a drug assessment at Nottingham Crown Court today (Wednesday 2 January 2019).
He was arrested at the beginning of July by detectives investigating a spate of incidents that originated following a burglary in Strelley Road on 8 June. A man had returned home to find a window had been forced and a number of items including a laptop and watches had been stolen. He'd also tried to break into a garage on the road.
On 21 June, Fletcher went onto commit a car key burglary in Greaves Close, Bilborough getting away with a Honda car and also stole a Nissan Juke car as well as well as items from an Audi both parked in St Margaret's Church car park in Aspley Lane. Shortly after this, Fletcher stole some number plates from another Honda parked in Melford Road. The stolen Honda was then located with the stolen plates the following day.
The Nissan Juke was also recovered with some of the stolen items from the Strelley Road burglary inside.
Fletcher was arrested following CCTV enquiries and forensic examinations where officers were able to link him to all of the crimes.
Detective Constable Colin Kirkup said: "We're glad that Fletcher has been handed a significant sentence following his theft and burglary spree. He continued to flout the law over a number of days and needed to be held to account for his actions. Our burglary team work hard to investigate and bring such offenders' to justice and will leave no stone unturned in catching those responsible."