Leicester City Parade Announced
6 May 2016, 16:16 | Updated: 6 May 2016, 16:22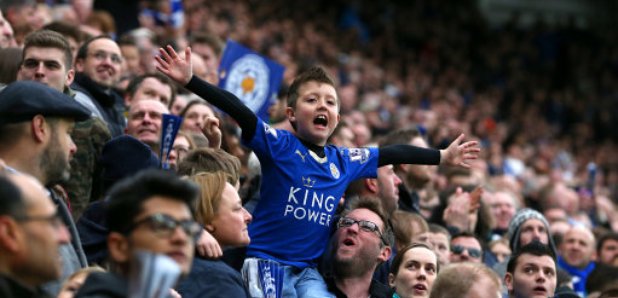 The Leicester club will celebrate being named Premier League Champions for the first time in the history of the competition
Get your Leicester city shirts at the ready... The Foxes have announced when their Premier League Title victory parade will be.
The date: Monday 16th May
The lads will get in an open-tour bus to celebrate with fans through the city from Jubilee Square to Victoria Park.
The whole parade will be played on big screens in Victoria Park with a helicopter following the squad through the streets.
Breakdown of Events:
• 3pm – The family-friendly Activation Zone at Victoria Park opens.
• 4.30pm – The stage at Victoria Park will begin showing highlights from Leicester City's Premier League-winning season as the excitement of the bus parade begins to build.
• 6pm – The open-top bus tour will start from Jubilee Square, making its way through Leicester and finishing at Victoria Park.
As the bus tour goes through the City Centre, there will be a number of celebration stops. During the bus tour, there will be family-friendly viewing platforms at the Curve – who will also be hosting a range of family-friendly activities.
• 7pm – The buses will arrive at Victoria Park, where the players will be on stage for roughly an hour – giving supporters another chance to see their Premier League winning team and the Barclays Premier League trophy.
See below a map from the club of where the parade will go.