East Midlands Hotter Than Ibiza
25 June 2018, 17:33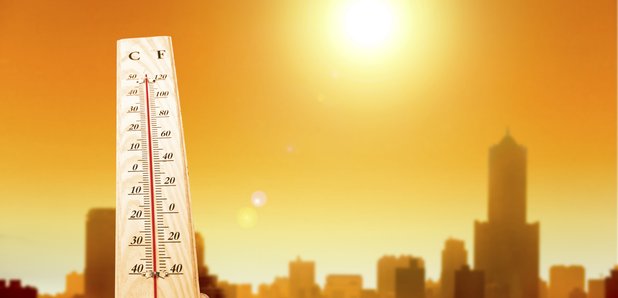 Monday is officially the hottest day of the year as thermometers approach 30C.
With the mini heat wave on this week in the East Midlands Seven Trent are asking people to think about how much water they use.
Severn Trent's eight million or so customers used almost 800 million litres on Sunday alone which is the equivalent of 320 Olympic sized swimming pools of wonderful water as they basked in the sun and high temperatures.
They dropped one on us telling Capital Reprots paddling pools should be avoided or otherwise filled by taking a bucket into the shower!
Doug Clarke from Severn Trent, said: "The hot weather's due to carry on through the week and water usage is at its peak so it is the perfect time to swat up on some simple water saving tips. So, when watering plants, use a watering can rather than a hose, and don't worry about your lawn because it'll bounce back once it starts raining again so you can put the sprinkler away. To put things into perspective, a sprinkler can use as much as 1,000 litres of drinking water in just one hour - which is more water than a family of four would normally use in a whole day!"