Aunt And Grandma Jailed For Nottingham 7-Year-Old's Death
5 June 2015, 14:26 | Updated: 30 March 2016, 13:50
An aunt and grandmother trusted to care for a 7-year-old in Nottingham have been jailed after her death last year.
Shanay Walker was found dead in her home in Beckhampton Road, Bestwood, on Thursday 31 July 2014.
Kay-Ann Morris, Shanay's paternal aunt and guardian has been found guilty of cruelty towards her. The 24-year-old of Beckhampton Road was acquitted of her murder.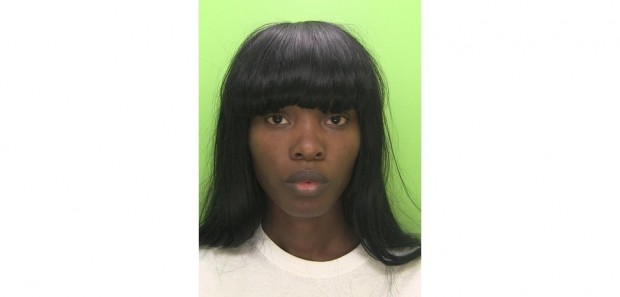 Juanila Smikle, her paternal grandmother, has also been found guilty of cruelty towards Shanay and three other youngsters. The 54-year-old of Easegill Court was acquitted of cruelty towards a fifth child.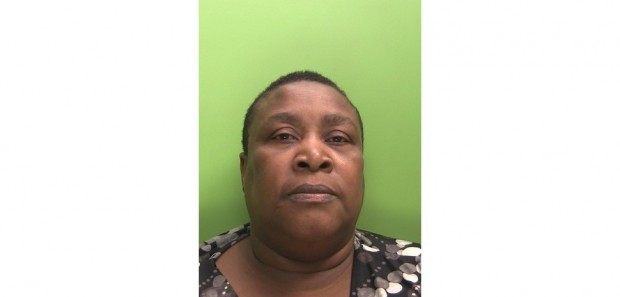 The court heard that the investigation into Shanay's death uncovered a disturbing history of abuse carried out by both Morris and Smikle.On the evening of the murder the court heard that Shanay had been with her grandmother in Top Valley when she had run away from her care at about 8.30pm.Shanay was captured on CCTV running into a convenience store before being found and taken home.
The court heard Morris' guardianship of Shanay had been very strict. She regularly punished her to the extent that her school made several referrals to social services. Each time Morris had a response for the injuries Shanay had sustained.
Witness evidence also revealed Morris regularly hit Shanay with a hair brush or shoe, force fed her food she didn't like or dragged her along the floor. Smikle behaved in a similar manner towards Shanay and other youngsters. Slapping, beatings, ice baths and physical assaults were common forms of punishment.
Sentencing
Following conviction Morris was sentenced to 8-years in prison while Smikle was jailed for four years.
Upon sentencing Morris the judge Mr Justice McDuff said: "Your ill treatment of that little girl was frequent and wicked and lasted over the two years. You hit her, you taunted her and you abused her in unimaginable ways.
"This whole series of events culminated on the night of 30-31st July when Shanay died. I will be loyal to the jury's verdict. Maybe you were not responsible for the fatal head injury but whatever its cause I am wholly satisfied that you beat Shanay over and over shortly before she died.
I reach that conclusion because of the overwhelming evidence to that effect."
Police Call Morris 'Cruel And Abusive'

Detective Superintendent Rob Griffin, who led the investigation, said: "Shanay was abused by family members who had been put in a position of trust."In her short life Shanay had known several homes but ultimately granted guardianship under her father's sister. Despite showing every sign of this being a good match Morris was cruel and abusive. There was no respite when Shanay visited her grandmother's house and the same cruel abuse was carried out – encouraging her to run away on the night of her death.
"For the emergency service workers who were first on scene to find Shanay's body this will remain one of the most harrowing cases they have dealt with.
"I'd like to thank them for their professionalism as well as the work of my detectives, the witnesses who gave evidence and the Crown Prosecution Service.
"This has been a very complex case and I think the jury have had a very difficult job to do. They have had to listen to an enormous volume of evidence, some of it complex, some of it upsetting and I respect entirely the verdict they have returned.
"I am disappointed for the family because ordinarily the end of proceedings like this generally represents closure for them and this helps enormously with the grieving process. That has not been the case for them here."As always our thoughts are with Shanay's biological parents and those who knew and loved her."
Shanay's Mum Says She's Hurt And Sickened By What Happened.
"My beautiful daughter Shanay was entrusted to the care of family members who I believed would love and look after her.
"Instead she was the victim of ongoing abuse and tragedy and her life was cut short before she could become the lovely woman I know she would have grown up into.
"Juanila Smikle and Kay Ann Morris have shown little remorse for their actions. It hurts and sickens me to know of the pain Shanay would have been in.
"I have lost my daughter and my other daughters have been denied the chance to get to know their sister.
"We will miss Shanay's cuddles, her singing and dancing to Mary Poppins and our mother and daughter day trips to the nail salon.
"All we have are memories and photographs. I feel like I will never be able to adjust my life to the prospect of Shanay not being around anymore. "