Armed Police Stop Patrolling East Midlands
5 January 2017, 11:05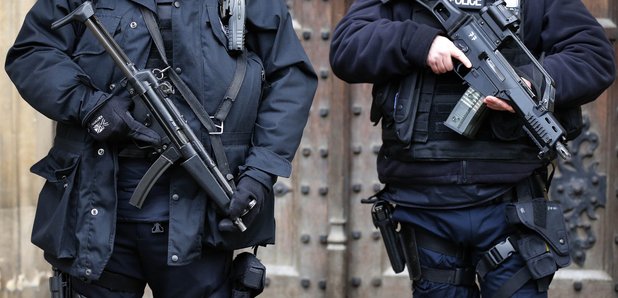 A temporary police operation, where armed officers patrolled some of the East Midlands' busiest places, has ended.
The operation started following a suspected terrorist attack on a Christmas Market in Berlin.
There were never any specific threats to the UK or our region.
Positive Response
Authorised Firearms Officers patrolled areas in Leicestershire, Nottinghamshire, Northamptonshire and Lincolnshire with their firearms clearly on display for two weeks.
The operation was run by the East Midlands Operational Support Service (EMOpSS).
Head of EMOpSS, Chief Superintendent Ian Howick, told Capital:
'Our officers were asked to carry out highly visible patrols when they were not responding to specific incidents.
'They carried patrols around shopping centres, in city centres and at sports venues and the overwhelming response from the public, both on social media and face to face with the officers themselves, was very positive.
'Our aim was to alert people, not alarm them, and I hope we achieved that. While the officers have now returned to their usual, less visible style of policing, we cannot rule out the possibility of using overtly armed patrols again in the future.'