West Brom Employee Who Stabbed His Pizza Restaurant Boss To Death Is Jailed
26 June 2018, 14:54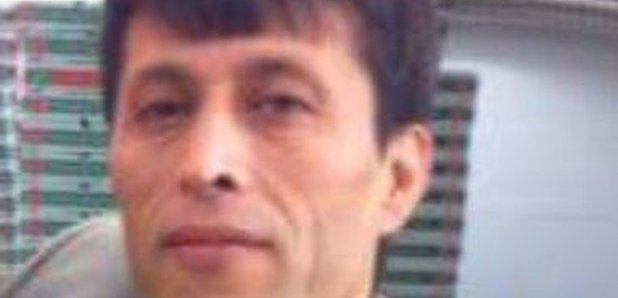 A man who stabbed his boss to death in West Bromwich has been jailed for life, with a minimum of 17years, after being found guilty of murder.
Andrei Ilie, a 22-year-old Romanian national, stabbed Masoud Esmailian, aged 46, in a premeditated attack in August 2015.
That day, he had walked into Roma Pizza - the store Mr Esmailian ran with his son in Winson Green - asking for work and claiming that he owed someone money and needed somewhere to stay.
Andrei Ilie has been jailed for a minimum of 17 years for murder
Mr Esmailian, who knew Ilie as the cousin of one of his casual employees, took pity on him and offered him a job preparing food and cleaning the shop so he could earn some extra cash.
The court heard that Mr Esmailian had the takings with him when he locked the shop that night and returned to his flat in Montgomery Walk, West Bromwich with Ilie.
When they arrived at the address, Ilie launched an attack on the father of two, killing him with a single stab wound to the chest.
He left his blood-stained clothes at the scene and the cash was never found.
Ilie fled the country later that day but was arrested on arrival in Romania, where he was wanted for a separate robbery.
Mr Esmailian's body was discovered wrapped in a blanket on his bed after his sons became worried that he was not answering his phone and contacted emergency services.
A blood-stained knife and a towel found during a search of the flat were forensically examined and found to contain Ilie's DNA. Ilie also left a fingerprint on the packaging of the knife used to murder Mr Esmailian.
Ilie was imprisoned in Romania for three years before his extradition to the UK. During his incarceration, he wrote a letter to his aunt admitting he was responsible for Mr Esmailian's death, but professed that he acted in self-defence.
Detectives never accepted his story and believe he deliberately preyed upon Mr Esmailian's kind nature and planned to attack him for extra cash before he set foot in the store.
After his extradition in December 2017, Ilie continued to protest his innocence despite overwhelming forensic and circumstantial evidence. He pleaded not guilty to murder and robbery.
At Birmingham Crown Court last Friday (21 June), the jury found him guilty of murder, but were unable to reach a verdict on a robbery charge.
Today he was handed a life sentence and ordered to spend at least 17 years in prison. The robbery charge will lie on file.
Following today's sentencing, Mr Esmailian's family said: "We've waited nearly three years for justice to happen and for the man responsible for our father's death to be found guilty of his murder. No sentence will ever bring our father back or qualify the taking of his life.
"We miss him dearly and have ourselves been robbed of all the future celebrations he won't be there to enjoy with us.
"We would like to give praise and thanks to West Midlands Police for their hard work and professionalism throughout the investigation and their determination to bring Ilie back to the UK to stand trial.
"The support of our family liaison officers not only through the initial investigation but also over the past few years reassured us that Ilie would be brought to justice in the UK."
Detective Inspector Justin Spanner who led the investigation, added: "This was an unprovoked attack on a man who was simply trying to help Ilie in a time of need.
"We worked closely with Romanian authorities to ensure he was returned to the UK as quickly as possible to face justice.
"It's been a number of years since Mr Esmailian was killed, and though no sentence will bring him back, I hope this sentence brings his family the closure they need."