Man Pleads Guilty To Killing Two Sisters In Birmingham Crash
9 February 2016, 19:19 | Updated: 30 March 2016, 13:50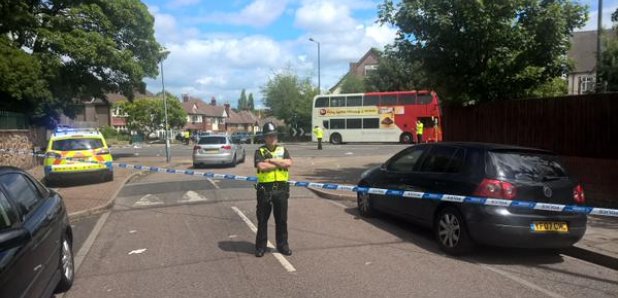 A driver who killed two young sisters in Birmingham has admitted causing death by dangerous driving.
Michael Junior, aged 35, will be sentenced later this week after pleading guilty to five charges during a hearing at Birmingham Crown Court.

The engineer entered guilty pleas to causing the deaths of Lily and Shelly Wu, aged seven and six, and causing injury to their mother Zhulan and two children who cannot be identified because of their age.

Judge Murray Creed was told that Junior, of Copthall Road, Handsworth, had "said tearful farewells" to family members and expected to be jailed for ploughing into the pedestrians on June 21 last year.

Sentence was due to be passed on Junior at today's hearing but another judge earmarked to hear the case was taken ill.

Junior's counsel, Timothy Harrington, told Judge Creed: "It's obviously a case of great sensitivity. The defendant understands that Your Honour can't deal with the case today."

Judge Creed imposed an interim driving ban on Junior and granted him bail for two days.

The judge told the defendant: "I readmit you to bail as before but you should understand that in relation to this type of offence the court will be considering uppermost in its mind the question of immediate custody."
"West Midlands Police said the sisters were knocked down while crossing a road as Junior was overtaking a bus in a 30mph zone.

Sergeant Steve Newbury, from the force's Collision Investigation Unit, said: "This tragedy rocked the local community and devastated a family.

"Lily and Shelly's mum continues to recover from serious head injuries.''

The children who survived have recovered from their injuries but continue to suffer emotional trauma, the officer said.